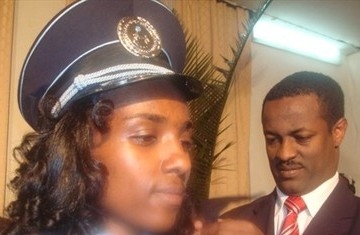 AFP
ADDIS ABABA (AFP) — Ethiopian athletics superstars, Tirunesh Dibaba and Sileshi Sihine on Thursday announced that they will tie the knot in a gala ceremony here later this month.
The ceremony which has been dubbed as "The wedding of the Millennium" by the organisers, will be held on October 26.
"I am very happy for both of us. It's great to have finally succeeded in the plans," Dibaba, the double Olympic gold medallist told a news conference where she also launched her official website (www.tiruneshdibaba.net).
The pair have been seeing each other for the last few years. Read More.