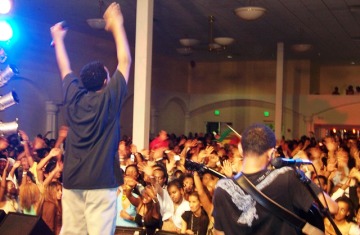 Source: CPJ
Ethiopian journalists detained, charged over misidentification
New York, October 23, 2008—An Ethiopian editor is facing criminal charges today because she accidentally misidentified a judge in a high-profile trial, according to local journalists. Two other journalists have been in police custody since Monday because of the same story.
While covering this month's resumption of the trial of Ethiopian pop musician Tewodros Kassahun, jailed since April over a fatal car accident in 2006, Enbilta's October 3 edition mistakenly identified the judge overseeing the case as Judge Mohamed Amin Sani, Editor-in-Chief Tsion Girma told CPJ. The paper did not publish a correction, but used the right name in the subsequent edition, which is Judge Mohamed Umer, she said.
Launched in January 2008, Enbilta is one of a handful of independent media outlets authorities have allowed to operate in the country since a crackdown on critical media and political dissidents in the aftermath of disputed elections in 2005. That year, Kassahun's popular song, "Jah Yasteseryal," was a popular anthem of antigovernment protesters.
"This is nothing but a flimsy pretext to crack down on a critical paper," said CPJ Africa Program Coordinator Tom Rhodes. "We call on Ethiopian authorities to release Habte Tadesse and Atenafu Alemayehu immediately and drop these bogus charges against Tsion Girma."
Ethiopian Federal High Court Abraha Tetemke today charged Girma of Enbilta, an Amharic-language weekly, with "inciting the public through false rumors," under Article 486 of Ethiopia's penal code, she told CPJ. Girma, Deputy Editor Habte Tadesse, and editor Atenafu Alemayehu were arrested on Wednesday morning after reporting to police for questioning, according to local journalists. She was released today on bail of 2,000 birr (US$200) and ordered to court for trial on Monday. Tadesse and Alemayehu are still being held.
Girma was the second journalist to face criminal charges this year over coverage of the popular singer's trial. Editor Mesfin Negash of the leading weekly Addis Neger was sentenced to a one-month suspended prison term for publishing an interview of the singer's lawyer that was critical of the former judge overseeing the trial.
Ethiopian authorities routinely use police detentions, threats, and legal and administrative restraints to censor coverage of sensitive topics. In 2007, CPJ named Ethiopia the world's worst backslider on press freedom.
—
CPJ is a New York-based, independent, nonprofit organization that works to safeguard press freedom worldwide. For more information, visit www.cpj.org.