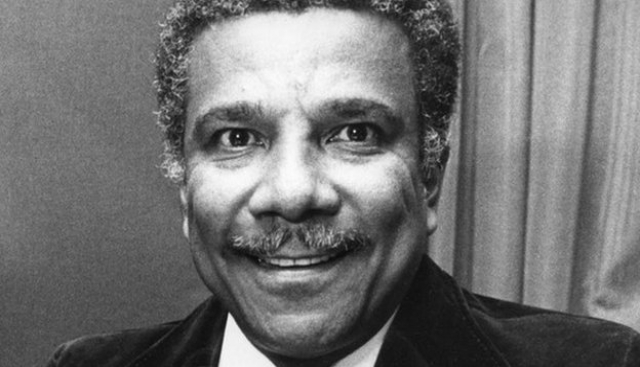 Mr Mazrui has been a household name in Kenya and beyond.
Born in the Kenyan coastal city of Mombasa on 24 February 1933, some 20 years before the Mau Mau uprising against British colonial rule, he always portrayed himself as a true patriot.
In his series of essays On Heroes and Uhuru-Worship, he wrote as an African scholar deeply involved in the fight for the freedom of his people, expressing empathy with those on the front line of the battle against colonialists.
"What about blaming the freedom fighter for the atrocities committed by the security forces contending him?" he asked.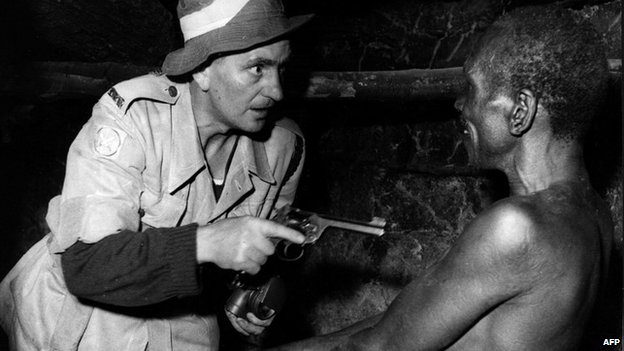 Ali Mazrui wrote extensively about colonialism.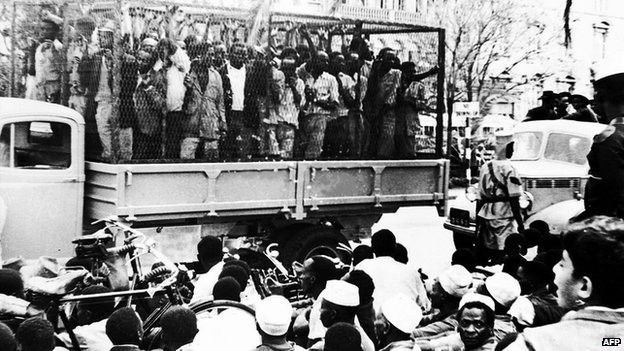 He condemned the atrocities committed by colonial rulers
Mr Mazrui's writings, though embedded in history, still resonate because he talks about the need to recognise national heroes, without worshipping them.
They also give insight into some of the greatest concerns currently facing the world as he wrote about terrorism and Islam.
In one of his books, Islam between Globalisation and Counter Terrorism, he explained how the religion was entrapped in the danger of rising extremism.
Read more at BBC.com »
—
Join the conversation on Twitter and Facebook.