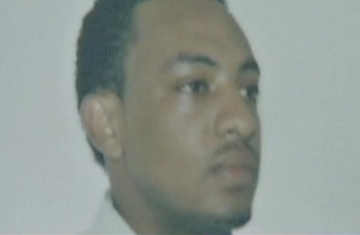 Above: The owner of DC9 club and four employees have been
charged in a fatal beating of Ali Ahmed Mohammed of Ethiopia.
Tadias Magazine
By Tadias Staff
Published: Tuesday, October 19, 2010
Washington, D.C. (Tadias) – Friends and family of Ali Ahmed Mohammed, who was beaten to death last week by a gang of five men here, will gather for a candlelight vigil Tuesday evening.
According to the city's Police Chief Cathy Lanier, the 27-year-old Ethiopian immigrant was denied entry to the DC9 nightclub around 2:30 a.m. on Friday October 15, but he returned to throw a brick through the window. What followed next was described by Lanier as extralegal punishment against the victim.
Five men chased Ali— including the club's owner Bill Spieler and employees Darryl Carter, Reginald Phillips, Evan Preller, and Arthur Zaloga – then tackled and beat him, police said. When officers arrived, all five men were still on the scene and Ali was in critical condition, Lanier said. He was pronounced dead a short time later.
"In my opinion, you talk about a beating like this as a result of property damage, someone has lost his life in a savage beating in what appears to be vigilante justice, it's ridiculous," the police chief said.
All five men were initially charged with second degree murder, but they were later released after the chargers were reduced to aggravated assault. Assistant U.S. Attorney Jennifer Kerkhoff signaled in court that the charges might change again, depending on the findings of the D.C. Medical Examiner.
Meanwhile, a police source tells the Washington City Paper that he is certain at least one of the five accused will face murder charges. According to the paper, the cop said a witness had "watched the defendants Carter, Zaloga, Speiler and Phillips kick and stomp the victim on the head and the body as defendant Preller held the victim down." The witness claims to have watched Spieler "kick Mr. Mohammed several times, then stop when the police approached and attempt to flag down police."
"The source offers that the five suspects may have been on automatic pilot: 'Sometimes people do things and they regret what they do afterward,'" the newspaper reported.
Per FOX 5 News: "One of the attorneys put forth an 'initial discovery request' that any security video of the incident be preserved."
The next court hearing will take place on November 8.
The candlelight vigil is scheduled for 6:00 PM at the corner of 9th and U Street.
Video: Man Died After Beating Outside DC9 Nightclub (WUSA 9 Online)


–
Is A cover up in the Making in Ali's Death?
A Peek Into the DC9 Murder Investigation
Related:
Witness to D.C. beating says victim cried for mercy; 5 charged (The Washington Post)