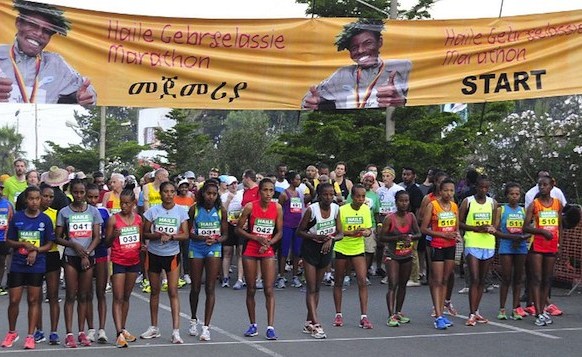 By Jenny Vaughan
HAWASSA, Ethiopia – The sun had barely risen but the cool morning air was buzzing with excitement: 350 participants had gathered in Ethiopia, the land of runners, for the country's first international marathon organized by athletics legend Haile Gebrselassie.
Sunday's (October 20) race, which drew 150 elite Ethiopian athletes and about 150 foreign "fun runners", promises to boost professionalism in a country that has produced scores of world-class runners, many of whom started running barefoot along dusty country roads.
"Believe me, we can produce more big names, we can produce more marathon runners, more Olympic champions, world champion and world record holders," said Gebrselassie, two-time marathon record-breaker and 10,000 Olympic champion.
Read more at Agence France-Presse.
Video: Ethiopia Hosts Very First 'Haile Gebrselassie Marathon'

—
Join the conversation on Twitter and Facebook.