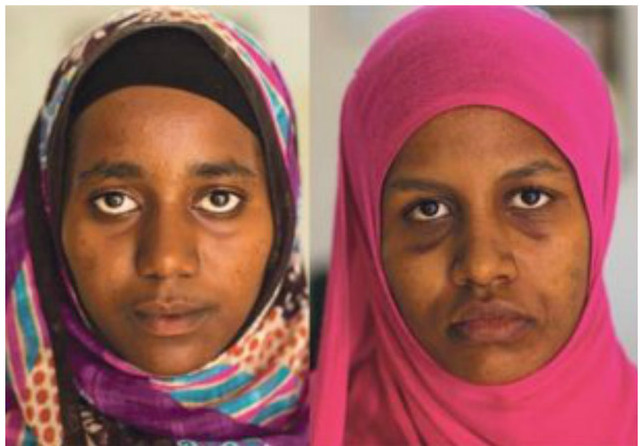 7DAYS October 21, 2014

Two maids have spoken of the appalling abuse they claim was dished out by their employers, as a top diplomat called for an end to household "slavery".
Hedja Ousman, 22, and Wube Tamene, 18, worked for families in the UAE and both say they were beaten, starved, and prevented from contacting their families in Ethiopia.
They have now sought refuge at the Ethiopian Consulate in Dubai.
Hedja, speaking to 7DAYS yesterday, told of the horrors she endured during the two years she worked for a Kazakh family in Ajman. She said her female employer didn't like the prospect of the maid speaking to her husband.
She said: "My employer didn't want me talking to her husband. Every time her husband would instruct me to do something, she would beat me."
Hedja said the woman even cut off her hair to make her "less attractive".
Hedja, who earned Dhs500 per month, said the abuse began three months after she started her job. She decided to escape last week when her employer accused her of stealing car keys and beat her.
"I saw the door open and I ran," she said. I asked someone for water, they called the police for me. I've been at the consulate since. I want to go home."
She has dropped the police case she had filed against her employer but the consulate says it intends to file a new one.
Read more »
—
Join the conversation on Twitter and Facebook.