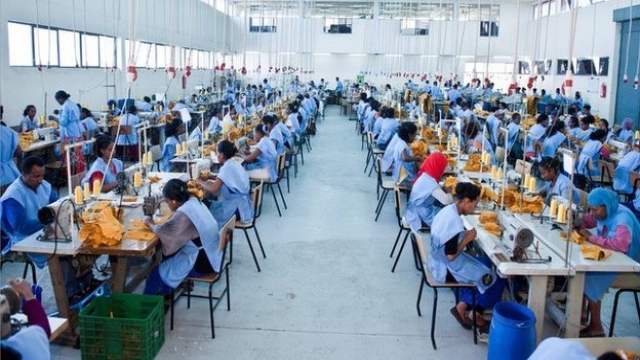 By James Jeffrey
Addis Ababa, Ethiopia — Amid the rhythmic clicking of rows and rows of sewing machines, hundreds of workers are busy creating a range of leather gloves, bags and jackets.
"I can tell when employees' skills have improved by the noises of the machines speeding up," says Tsedenia Mekbib, a general manager.
We are at a busy factory on the outskirts of the Ethiopian capital, Addis Ababa.
It is one of three such facilities in the city owned by UK leather goods company Pittards, which has a long history of operating in the country.
Ethiopia has come a very long way over the last 23 years since I first visited, and the last decade in particular has witnessed massive positive changes"
The company, which is based in Yeovil, Somerset, in the south-west of England, has been trading in Ethiopia since the 1920s. And it is all down to a celebrated type of sheep – the Ethiopian hair sheep.
Read more at BBC News.
—
Join the conversation on Twitter and Facebook.