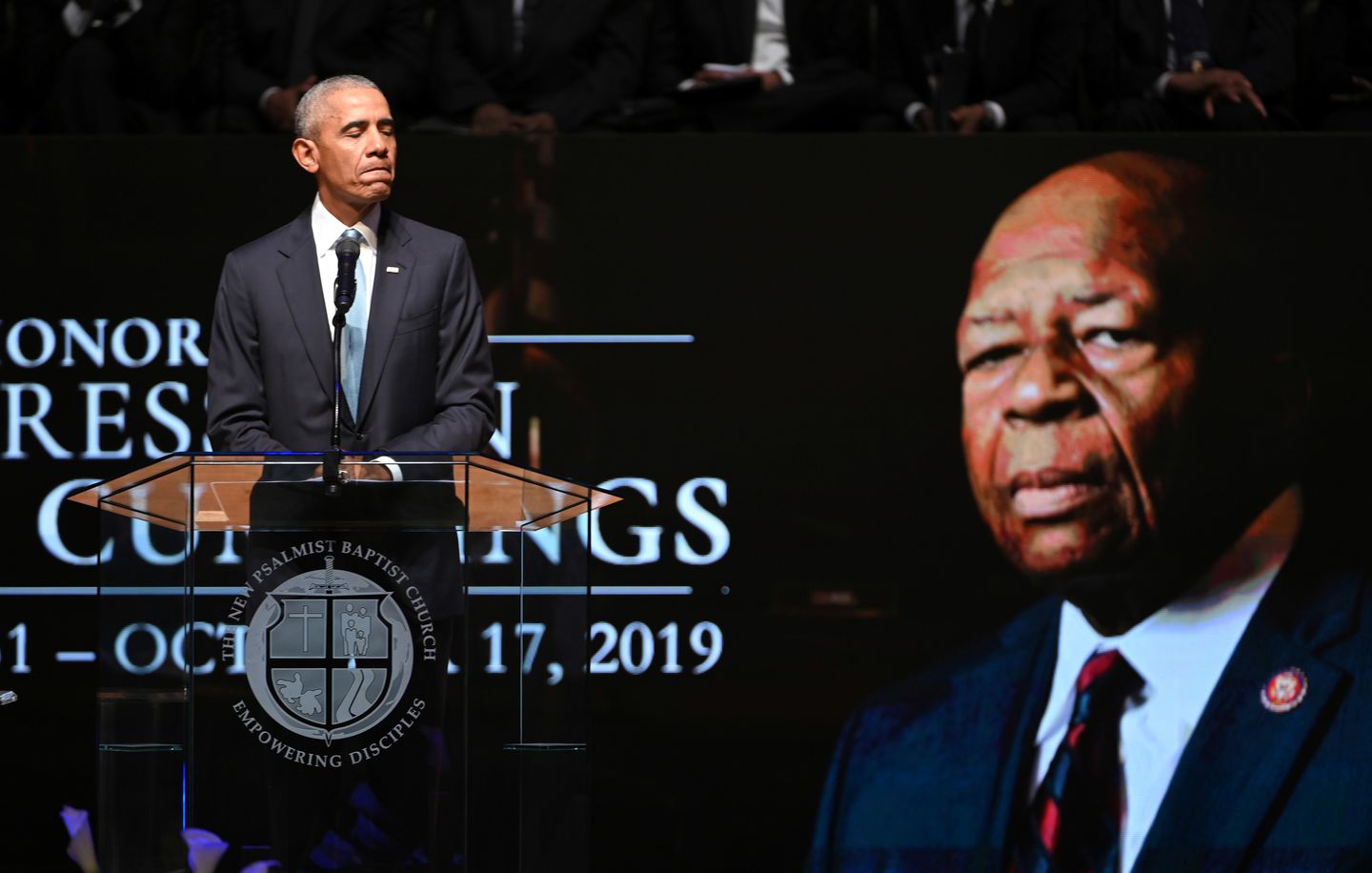 The Washington Post
Obama, Clintons hail Cummings as an inspiration and a friend at funeral
BALTIMORE — In a vast church sanctuary filled with powerful people, Elijah Eugene Cummings was remembered Friday as a man who strove to protect American democracy but still made time to cherish his daughters, attend 7:15 a.m. Sunday worship each week and stop on the side of the road to help a motorist change a tire.
For nearly four hours, 4,000 people, including two former U.S. presidents, mourned the longtime Democratic lawmaker, the son of sharecroppers who rose from South Baltimore to Congress.
"Elijah Cummings was a man of noble and good heart," said former president Barack Obama, who sat in the front row of New Psalmist Baptist Church with Maya Rockeymoore Cummings, the congressman's widow; Bill and Hillary Clinton; and former vice president Joe Biden, a 2020 presidential candidate. "And it now falls on us to continue his work."
The service — sometimes joyous, sometimes solemn and sometimes funny — offered up a noble vision of public service, in which elected officials collaborate and compromise to serve the public good. With political figures of both parties in attendance…
Obama, the last politician to speak, pointed out the massive video screens flanking the stage, which heralded "The Honorable Elijah E. Cummings."
"This is a title that we confer on all kinds of people who get elected to public office," Obama said, drawing out some laughter. "But Elijah Cummings was honorable before he was elected to Congress. . . . As president, I could always count on Elijah being honorable and doing the right thing."
Mourners began lining up at New Psalmist hours before the funeral and a viewing that preceded it. By 7 a.m., traffic was backed up a half-mile.
Read the full article at washingtonpost.com »
—
Related:
Elijah Cummings Was Our North Star: By Nancy Pelosi
Join the conversation on Twitter and Facebook.