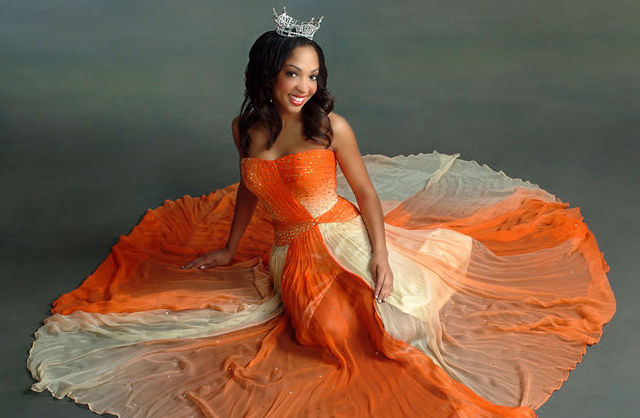 Tadias Magazine
Events News
Published: Friday, October 28, 2011
New York (TADIAS) – As the countdown continues for the 2011 Miss Africa USA Pageant, organizers announced that Miss America 2010, Caressa Cameron, will host the event on November 13th in Silver Spring, Maryland.
Cameron, who was born and raised in Virginia, was crowned Miss America on January 30, 2010 after beating out 52 other contestants for the $50,000 scholarship. An aspiring singer and Miss America's Talent Award winner in vocal pop, she has performed at noteworthy venues, including the historic Apollo Theatre in New York City as well as during the 2009 presidential inauguration festivities. She is the third Miss Virginia to win the national title.
This year's contestant representing Ethiopia, 29-year-old Tsige Hussein, is also a Virginian. She is currently a nursing student at Northern Virginia Community College.
"Ms. Hussien was chosen out of several Ethiopian candidates," Lady Kate Njeuma, CEO and Founder of Miss Africa USA, said in a recent interview with Tadias. "She stood out because of her confidence level and her passion for humanitarian work."
Lady Kate added that each contestant was required to present a social cause that she intends to focus on if selected as a winner.
"We were impressed by Ms. Hussien's platform," Lady Kate said. "She wants to use the stage to promote HIV/AIDS awareness."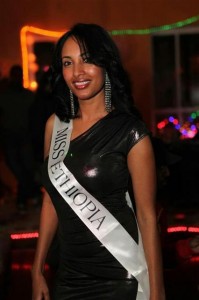 "I know people that are affected by HIV/AIDS." Tsige Hussien told Tadias. "That's why I have decided to make it my platform." She added: "Based on my own experience, the problem with HIV/AIDS is lack of awareness on how to prevent it."
Tsige arrived in the United States from Ethiopia in 2002 after attending Bole High School in Addis Ababa, and graduated from a boarding school in West Virginia.
"When I was younger people used to tell me that I should be a model," Tsige said. "I would reply 'no' I want to be a nurse. I am eager to show that beauty is more than a pretty face."
"Yes, it's true that we emphasize the essence of the women in this pageant," Lady Kate admits. "But we still need a pretty face to represent Africa."
Tsige was drawn to participate in Miss Africa USA pageant because "they focus on the woman as a whole and not only on physical appearance."
As part of their pageant performance, the contestants must also present a musical celebration of their native country. "I am still searching for the right music," Tsige said. "I have posted on Facebook asking people to helping me select the song."
"I would like the music to reflect the diversity of Ethiopia," she said. "Because I have a little bit of everything: Oromo, Gurage, Wolo, Tigre." She adds: "My childhood memories of Ethiopia include the feeling of love. We spent a lot of time outdoors playing eqaqa (house), sēnyo/maksenyo ( hopscotch), soccer. I want the song to reflect that too."
—
Photo of Tsige Hussein by Matt Andrea.
–
If You Go:
The 2011 Pageant is slated for Sunday November 13th from 5pm – 11pm. Tickets are $45 in advance and $50 at the door. Tickets are selling via the website www.missafricaunitedstates.com. The African Banquet takes place on Sat Nov 12 and tickets are $100 each. Both events will take place at the Hilton Hotel 8272 Colesville Rd, Silver Spring, MD. Free parking is available.
—
Related:
Miss Africa USA Picks Ethiopian Finalist