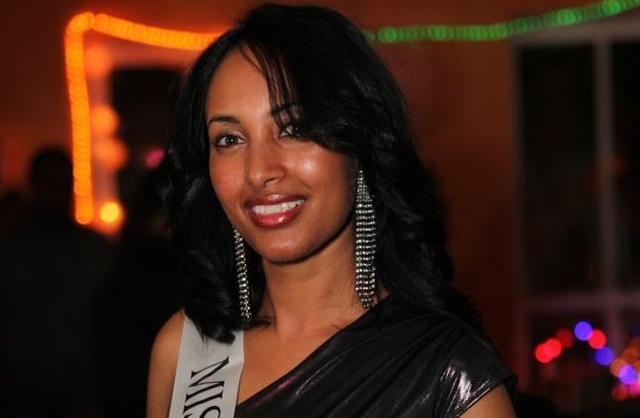 Tadias Magazine
Events News
Published: Wednesday, November 9th, 2011
New York (TADIAS) – The 6th annual Miss Africa USA pageant will be held in Silver Spring, Maryland this weekend, with dozens of finalists from across the country descending into the city to vie for the 2011 crown and scholarship prize.
Last year's winner, Fifi Soumah of Guinea, a resident of Maryland, will be passing on the title to the new winner on Sunday, November 13th. According to organizers, the Hilton Hotel ceremony will be hosted by Miss America 2010 Caressa Cameron.
This year's contestants will accumulate points toward their final score starting at the Saturday evening red-carpet gala where they will be presenting their social message. "Pageant Delegates [will] introduce their platforms and humanitarian ventures," the organization announced. "This special banquet introduces the contestants for the coveted crown of Miss Africa USA."
29-year-old Nursing student, Tsige Hussein, from Northern Virginia Community College, is representing Ethiopia.
"We were impressed by Ms. Hussien's platform," said Lady Kate Njeuma, CEO and Founder of Miss Africa USA. "She wants to use the stage to promote HIV/AIDS awareness."
Tsige's agent Markos Huluka said that she is nervous but is very happy about the support from the community. "She already has sponsors covering her hotel expenses. Ethiopian businesses are also advertising in the Miss Africa USA magazine," he said. And he describes Tsige's efforts in preparation as akin to "studying for a big exam."
"I know people that are affected by HIV/AIDS." Tsige Hussien told Tadias last month. "That's why I have decided to make it my platform. Based on my own experience, the problem with HIV/AIDS is lack of awareness on how to prevent it."
Tsige has also been honing her public speaking skills, appearing last week as a guest speaker at Little Ethiopia DC's "Ethio Mixer."
Markos says he is already thinking beyond Sunday. "We will be working with promoters in over 22 states to choose the next Miss Ethiopia USA queen," he said. "The national winner will automatically qualify for the 2012 Miss Africa USA Pageant."
–
If You Go: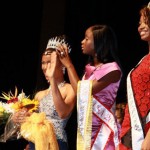 The 2011 Pageant is slated for Sunday November 13th from 5pm – 11pm. Tickets are $45 in advance and $50 at the door. Tickets are selling via the website www.missafricaunitedstates.com. The African Banquet takes place on Sat Nov 12 and tickets are $100 each. Both events will take place at the Hilton Hotel 8272 Colesville Rd, Silver Spring, MD. Free parking is available.
—
Miss Africa USA Picks Ethiopian Finalist
Miss America 2010 to Host Miss Africa USA Pageant