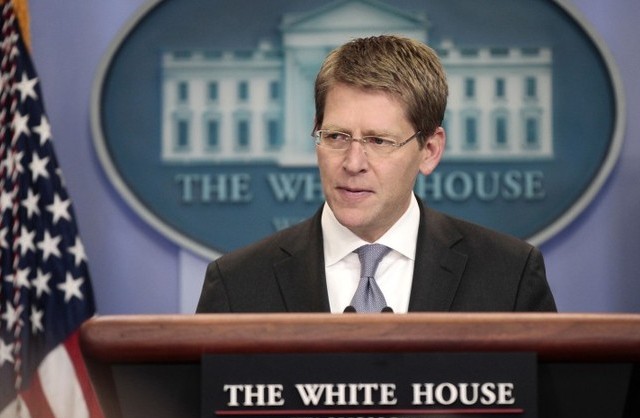 By Associated Press
October 30th, 2011
WASHINGTON — The White House confirms that the U.S. military has unmanned drone aircraft in Ethiopia, but says no strike missions are being launched from the East African country.
Spokesman Jay Carney says the aircraft are in Ethiopia to promote stability in the Horn of Africa and to counter terrorism.
Drones are often called the weapon of choice in President Barack Obama's administration, which quadrupled drone strikes against al-Qaida targets in Pakistan's lawless tribal areas.
The unmanned planes are controlled from military bases that can be as far away as the U.S. They can fly undetected at heights of up to 50,000 feet, far above that of most manned aircraft.
The existence of U.S. military drones in Ethiopia was first reported by The Washington Post.
–
Related:
Arba Minch Airport Houses Secret U.S. Drone Base in Ethi­o­pia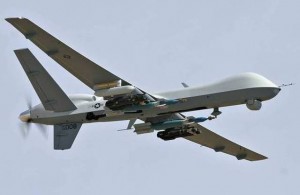 By Craig Whitlock
October 27, 2011
The Air Force has been secretly flying armed Reaper drones on counterterrorism missions from a remote civilian airport in southern Ethi­o­pia as part of a rapidly expanding U.S.-led proxy war against an al-Qaeda affiliate in East Africa, U.S. military officials said.
The Air Force has invested millions of dollars to upgrade an airfield in Arba Minch, Ethi­o­pia, where it has built a small annex to house a fleet of drones that can be equipped with Hellfire missiles and satellite-guided bombs. The Reapers began flying missions earlier this year over neighboring Somalia, where the United States and its allies in the region have been targeting al-Shabab, a militant Islamist group connected to al-Qaeda.
Read more at The Washington Post »
Join the conversation on Twitter and Facebook.