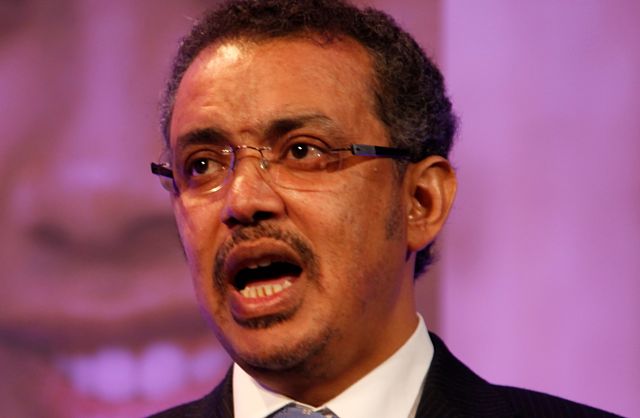 Tadias Magazine
By Tadias Staff
Published: Tuesday, November 1st, 2016
New York (TADIAS) — Twitter is reacting skeptically to Prime Minister Hailemariam Desalegn's announcement of a reshuffled cabinet in Ethiopia today, which apparently is designed to appease a growing and popular uprising calling for land and political reforms as well as an end to corruption at the highest levels of government. According to media reports "among top party officials leaving the government are Dr. Tedros Adhanom, Minister of Foreign Affairs, Redman Hussein, Minister of Youth and Sports, and Getachew Reda, Minister of Government Communications."
On social media people are already expressing their views:
"The question would remain to be can the new cabinet make a new #Ethiopia we want without having a parliament to represent us?," Zone9 blogger BefeQadu Z. Hailu asked via Twitter.
Zone9 Blogger NYU Research Scholar Zelalem Kibret added: :Ethiopia's ruling party will make its 4th major Cabinet reshuffle in six years time. That means one new cabinet for every one and half year."
While BBC News Field Producer Hewete Haileselassie noted: "#Ethiopia cabinet – departure of @DrTedros was expected, as he is a candidate to head @WHO.'
"And #Ethiopia government needs to stop issuing regressive decrees and start negotiations with opposition if they want to avoid tragedies," tweeted Herman J. Cohen, Former Ambassador, U.S. Asst. Secretary of State for African Affairs. Author, The Mind of the African Strongman.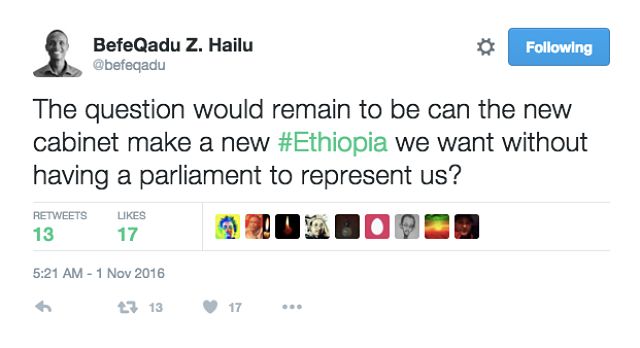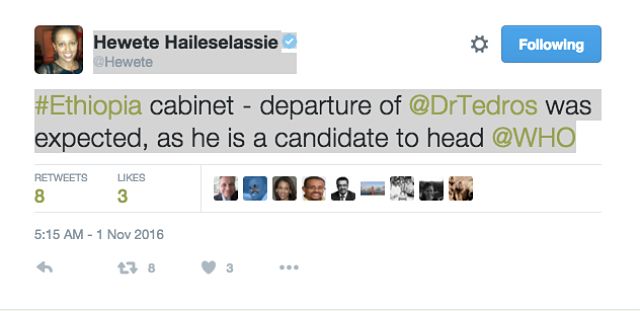 Per VOA News "the appointees include a new minister of foreign affairs, Workneh Gebeyehu, who replaces Tedros Adhanom, a former health minister who has been one of Ethiopia's most recognizable public figures in recent years. Adhanom is currently a candidate vying to be the next World Health Organization's chief. Communications Minister and government spokesman Getachew Reda was ousted and replaced by Negeri Lencho, the head of the journalism and communications college at Addis Ababa University."
—
Related:
Ethiopia: 21 New Ministers Appointed Amid State of Emergency (VOA)
In Ethiopia, Cabinet Reshuffle Amid Tensions (All Africa)
Join the conversation on Twitter and Facebook.