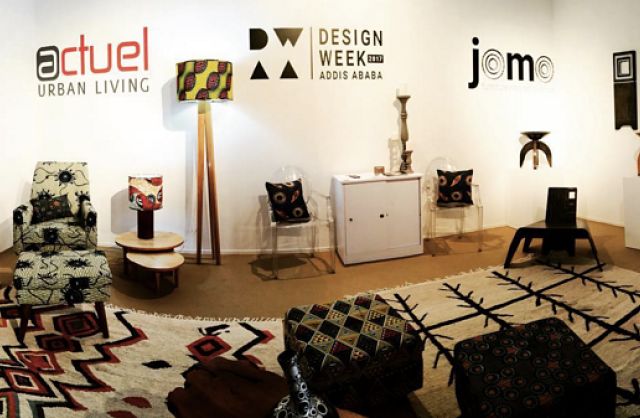 Tadias Magazine
By Tadias Staff
Published: Wednesday, November 2nd, 2016
New York (TADIAS) — Since it was founded 130 years ago by Emperor Menelik II Ethiopia's capital Addis Ababa has endured many trials and tribulations in the country's turbulent history while the city itself has gone through its own transformations over time to become the "diplomatic capital of Africa" and host the headquarters of the African Union (AU), the United Nations Economic Commission for Africa (ECA) and several other international organizations.
Today Addis is also quickly becoming home to the highly acclaimed annual design event in East Africa: Design Week Addis Ababa (DWAA), which takes place each year in mid-January.
For their upcoming 2017 DWAA exhibition (January 14-21, 2017) organizers announced this week that they have launched "a one month Open Call for interested participants and programming partners" covering various fields including architecture, urban planning, industrial design, interiors, visual communication, food & gastronomy, art, multimedia, technology and fashion.
In September the London Design Festival presented Design Week Addis Ababa as a part of the British Council Arts' Design Connections initiative. And last month two Ethiopia-inspired furniture by Jomo Design Furniture and Actuel Urban Living were selected as part of winning "design concepts" from Design Week Addis and featured at the 2016 international Dubai Design Week festival in October.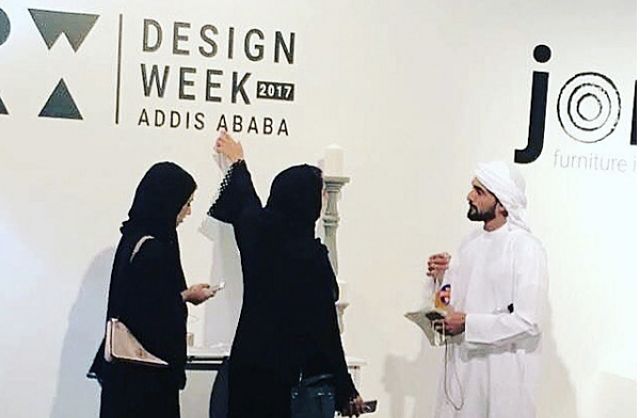 Design Week Addis featured during the 2016 international Dubai Design Week festival in October. (Courtesy photo)
"This multidisciplinary festival covers themes in alignment with UNESCO's Creative Cities Initiative," the media release said. "The Design Week Addis Ababa festival aims to further the creative industries in Ethiopia and foster the economic potential of designers, creators, and innovators by showcasing their projects and products directly to the end users and commercial partners.
Through the open call participants can propose an "exhibition, open gallery, studio, or workshop, product launch, pop-up shop or installation, competition, informative workshop, talk, or lecture, film screening, fashion show, concert or live performance, cooking demonstration, food/ beverage tasting, social event, or something totally different."
—
You can learn more about the open call for the 2017 Design Week Addis Ababa at www.designweekaa.org
Join the conversation on Twitter and Facebook.