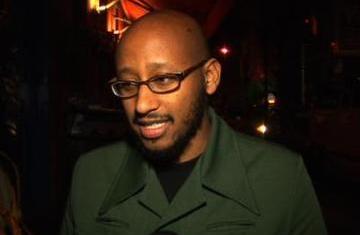 Tadias Magazine
By Tadias Staff
Posted on Tuesday, November 3, 2009
New York (TADIAS) – Ethiopian-American jazz saxophonist Danny Mekonnen, a PhD candidate in Ethnomusicology at Harvard University and founder of Debo band, will be a guest on the second half of The Intercontinental on WMBR (MIT radio) this Wednesday to talk about Ethiopian music and play some rarities from his collection.
Danny's band, which has been cultivating a small but enthusiastic following in the loft spaces, neighborhood bars, and church basements of Boston, explores the unique sounds that filled the dance floors of "Swinging Addis" – a period of prolific Ethiopian jazz recordings in the 1960s and 70s.
The program airs this and every Wednesday from 6-8 p.m. and can be heard anywhere on the web. Programs are also archived for future reference. For instructions to listen online, visit: WMBR Online.
—
Related:
Watch: Tadias TV Interview with Danny Mekonnen
Join the conversation on Twitter and Facebook.