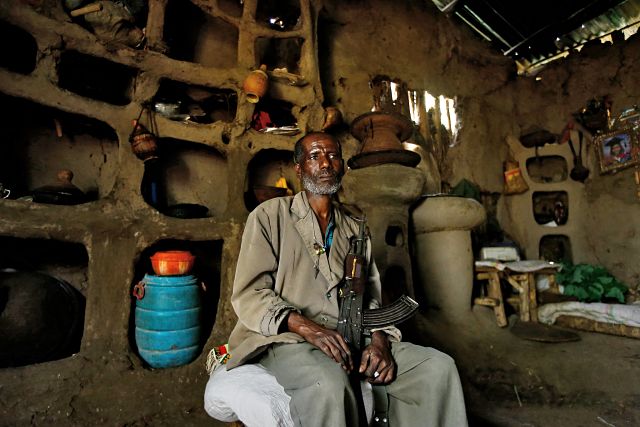 'We Are Everywhere': How Ethiopia Became a Land of Prying Eyes
FENDIKA, Ethiopia — When he is away from his fields, Takele Alene, a farmer in northern Ethiopia, spends a lot of his time prying into the personal and political affairs of his neighbors.
He knows who pays taxes on time, who has debts and who is embroiled in a land dispute. He also keeps a sharp lookout for thieves, delinquents and indolent workers.
But he isn't the village busybody, snooping of his own accord. Mr. Alene is a government official, whose job includes elements of both informant and enforcer. He is responsible for keeping the authorities briefed on potential rabble-rousers and cracking down on rule breakers.
Even in a far-flung hamlet like Fendika, few of whose 400 or so residents venture to the nearest city, let alone ever travel hundreds of miles away to the capital, Addis Ababa, the government is omnipresent.
In this case, its presence is felt in the form of Mr. Alene, a short, wiry man wearing a turquoise turban and plastic sandals. As a village leader, he said, his duties include serving as judge, tax collector, legal scribe for the illiterate and general keeper of the peace.
But one of his most important roles is to watch who among the villagers opposes the government and its policies, including a top-priority program encouraging farmers to use fertilizer. When a neighbor refused to buy some, Mr. Alene pointed a gun at him until he gave in. He has had others jailed for a similar offense.
—
Join the conversation on Twitter and Facebook.