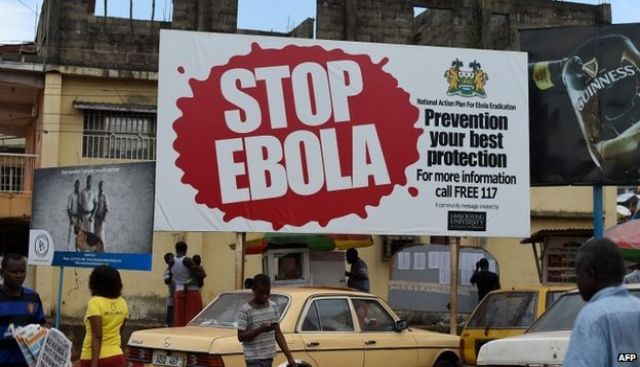 Top African business leaders have established an emergency fund to help countries hit by the Ebola outbreak.
A pledging meeting in Addis Ababa, Ethiopia, raised $28.5m to deploy at least 1,000 health workers to Guinea, Sierra Leone and Liberia.
Experts say that if the disease is to be speedily contained, it needs to be tackled in these three countries.
Nearly 5,000 people out of about 14,000 cases have been killed by the virus, most of them in Liberia.
Ebola deaths in West Africa Up to 4 November
4,960 Deaths – probable, confirmed and suspected (Includes one death in US and one in Mali)
2,766 Liberia
1,130 Sierra Leone
1,054 Guinea
8 Nigeria
Source: WHO
Speaking at the end of the Addis Abada meeting, African Union chairman Dlamini Zuma said the resources mobilised would be part of a longer term programme to deal with such outbreaks in the future.
Read more at BBC News »
—
Related:
Don't Let Ebola Dehumanize Africa
5,000 Ebola Health Care Workers Needed In West Africa: WHO
Ethiopia to Deploy 210 Health Workers in Ebola-Hit West Africa
In first case, Doctor in New York City is Diagnosed With Ebola
Cuba's Impressive Role on Ebola
Ebola: Africa's Image Takes a Hit
U.S. Embassy: No Confirmed or Suspected Cases of Ebola in Ethiopia
Ethiopia Launches Ebola Testing Lab to Combat Epidemic
Join the conversation on Twitter and Facebook.