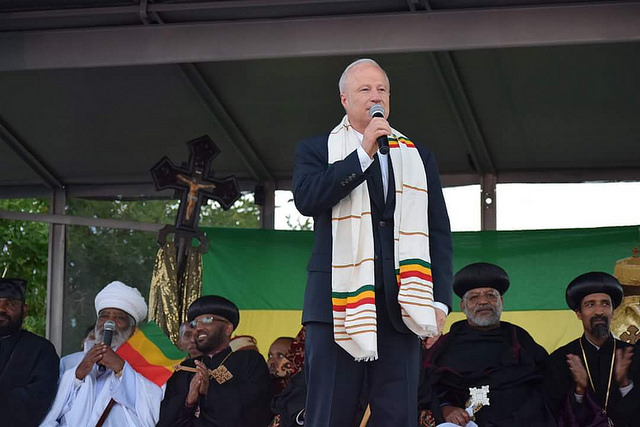 Colorado's Mike Coffman keeps his House seat in GOP column
Rep. Mike Coffman kept up the apparent Republican winning streak by beating Democratic challenger Morgan Carroll in Colorado's 7th District on Tuesday night.
With little public polling to speak of, the race between the Coffman and Carroll was widely viewed as a toss-up going into Election Day.
Coffman, who was first elected in 2008, has fought to hold on to the district through his four terms in office. Adaptation seemed to be part of his strategy. After the once-reliably Republican district was redrawn in 2012 to favor Democrats, Coffman took up more moderate causes, supporting the Voting Rights Amendment Act and legislation to curb anti-LGBTQ discrimination. That trend continued into campaign season. He was an early critic of Donald Trump, calling for him to step aside over his vulgar comments about women. And in August, Coffman ran an ad in which a diverse group of supporters said he was "not like other Republicans."
Carroll contended that Coffman's evolution was disingenuous and that his previous positions helped pave the way for Trump. She and Democratic supporters accused him of taking a harsh stance against immigration reform and criticized him for questioning President Obama's citizenship (Coffman later apologized for raising doubts about Obama's birthplace). Carroll, a lawyer and former Colorado Senate leader, campaigned as a progressive, touting her record of winning bipartisan support for legislation in a divided statehouse.
The race drew attention from high-profile figures in both parties and saw a flood of campaign contributions from outside groups. The Colorado Independent reported that it was the only contest in the country
where Americans for Prosperity, political advocacy group backed by the conservative Koch brothers, was focused on defeating a candidate rather than educating voters.
—
Related:
In Colorado, GOP Congressman Mike Coffman Enjoys Ethiopian Support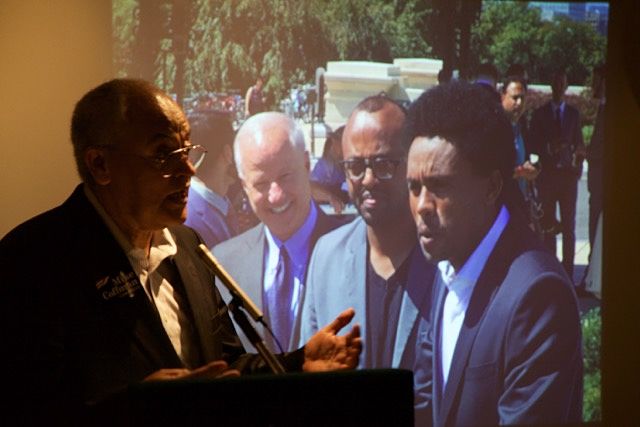 U.S. Congressman Mike Coffman (center) with Olympic hero Feyisa Lilesa (right) in D.C., Sept. 2016. (Courtesy photo)
Tadias Magazine
By Tadias Staff
Published: Wednesday, October 26th, 2016
New York (TADIAS) – Last month Republican Congressman Mike Coffman of Colorado was one of a few U.S. lawmakers in DC who publicly backed the introduction of a bipartisan resolution "supporting respect for human rights and encouraging inclusive government in Ethiopia." And this past weekend his Ethiopian constituents of the 6th Congressional District in the Denver-Aurora Metropolitan Area, along with Eritrean and Oromo community associations, held a fundraising dinner at the Aurora Hills Golf Club in support of the GOP Congressman's re-election efforts.
Ethiopian American businessman Mel Tewahade, who is one of the organizers and a registered Republican, says Congressman Coffman has been a "loyal friend to the Ethiopian community" and the event, which was held on Saturday, October 22nd, was "intended to show our appreciation for his dedication and hardwork."
Below are photos shared with Tadias Magazine: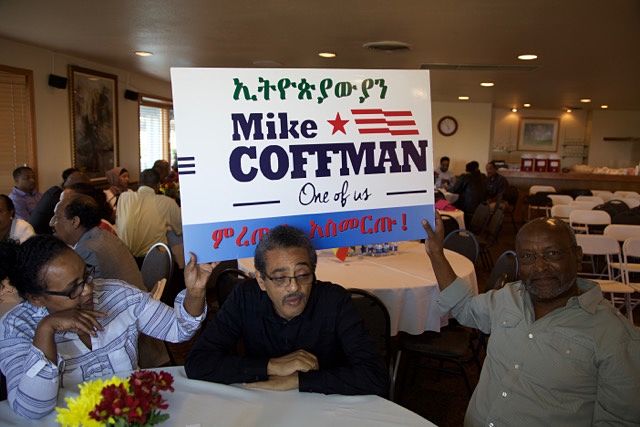 Fundraiser for Congressman Mike Coffman at the Aurora Hills Golf Club on Saturday, October 22nd 2016. (Courtesy photo)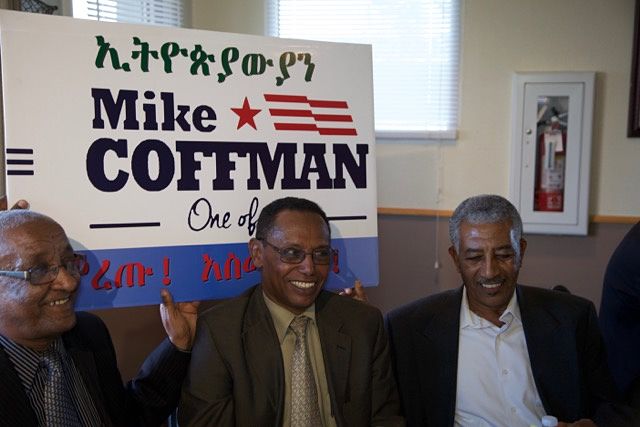 (Courtesy photo)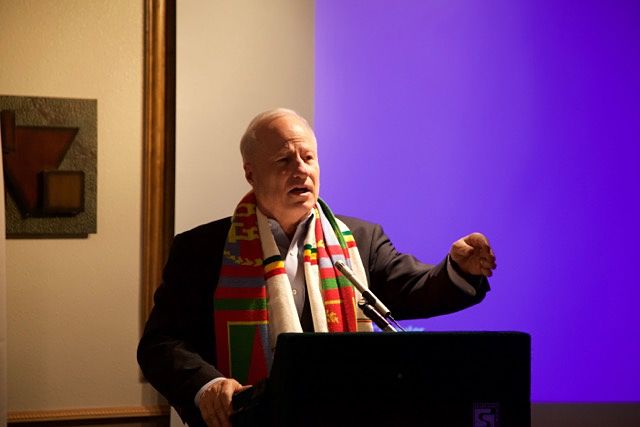 Congressman Mike Coffman speaking during the fundraising dinner at the Aurora Hills Golf Club on Saturday, October 22nd 2016. (Courtesy photo)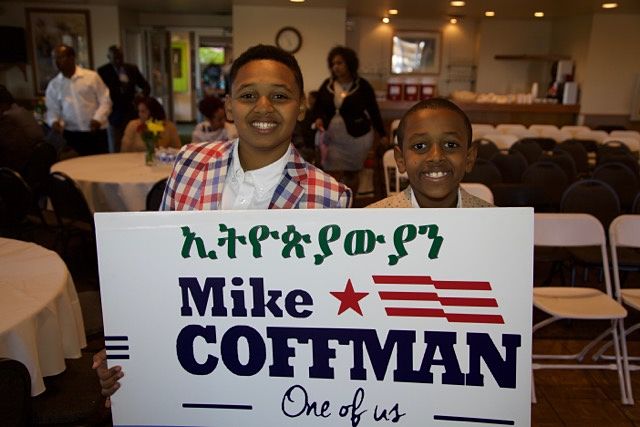 (Courtesy photo)
—
Related:
Republican Congressman Mike Coffman Visits Four Ethiopian Churches in Colorado
Join the conversation on Twitter and Facebook.