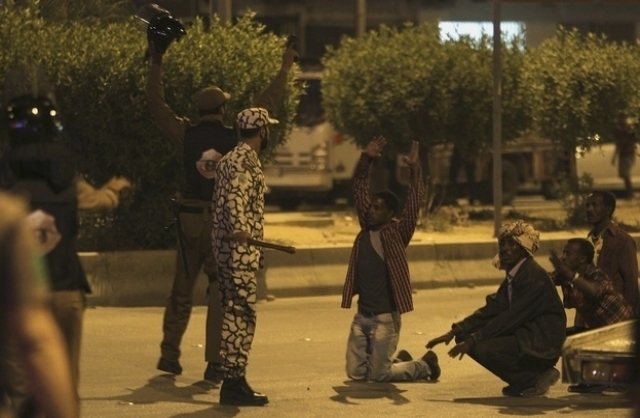 November 14th, 2013
About 23,000 Ethiopians have surrendered to Saudi authorities since a clampdown on illegal migrant workers began in the oil-rich kingdom last week, officials have said.
The clampdown has led to clashes in the capital, Riyadh, with at least five people killed.
Saudi authorities say they are trying to reduce the 12% unemployment rate among native Saudis.
An estimated nine million migrant workers are in Saudi Arabia.
They are said to make up more than half the workforce, filling manual, clerical and service jobs.
'Hurling rocks'
Ethiopia's ambassador in Riyadh, Muhammed Hassan Kabiera, said the embassy had been informed by Saudi officials that some 23,000 Ethiopians had so far handed themselves in.
Some of them have already been repatriated, with the first group arriving in Ethiopia's capital, Addis Ababa, on Wednesday, reports from Ethiopia say.
In renewed clashes on Wednesday in Riyadh's Manfuhah district, a Sudanese national was killed, Saudi Arabia's state-owned SPA news agency reports.
Illegal migrants "rioted, hurling rocks at passersby and cars", it quoted police as saying.
Read more at BBC.
—
Related:
Saudi Arabian Immigrant Crackdown: 23,000 Ethiopians Surrender to Authorities (AFP)
23,000 undocumented Ethiopians surrender to authorities (Arab News)
Ethiopians Shame Saudi Arabia On Twitter (TADIAS)
Three Ethiopians Killed in Saudi Arabia in Visa Crackdown (AFP)
Join the conversation on Twitter and Facebook.