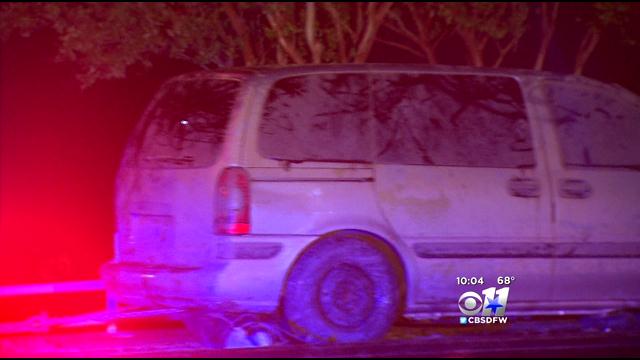 NORTH TEXAS – An autopsy has confirmed the body found in a van, in a North Texas pond, belongs to missing wife and mother Almaz Gebremedhin.
The remains of the 42-year-old were discovered in an 8-foot deep private pond in Wylie, more than a month after she disappeared. Local investigators had no clue as to what happened to Almaz Gebremedhin. It was a private investigator, hired by members of the Ethiopian community, who located the van in the pond that was along Gebremedhin's route to work.
Officials with the medical examiner's office have ruled Gebremedhin's death accidental and an autopsy reports says her injuries are consistent with a traffic accident. Given that information, officials say no foul play is believed to be involved.
Monday night hundreds of people gathered at the Saint Michael Ethiopian Orthodox Church in Garland to show their respect for a grieving husband who seems frustrated that he had to hire private investigators to do what the Wylie Police Department couldn't.
There were open displays of grief at the church, anguish that comes after a 40-day search for Almaz Gebremedhin. A search that ultimately ended the way so many feared.
Watch: Husband Wonders If PD Would Have Ever Found His Missing Wife (CBSDFW)

—
Related:
How a Texas Ethiopian Organization Assisted in Discovery of Almaz Gebremedhin
Join the conversation on Twitter and Facebook.