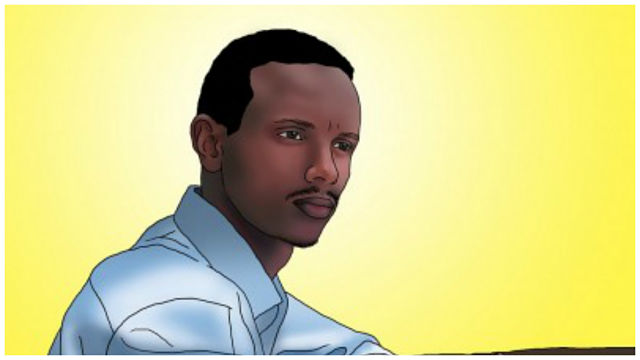 Ethiopian newspaper editor, bloggers caught in worsening crackdown
Nairobi, November 17, 2016-Ethiopia should immediately release all journalists detained amid an intensifying crackdown on the media, the Committee to Protect Journalists said today. In recent weeks, Ethiopian authorities have jailed a newspaper editor, as well as two members of the award-winning Zone 9 bloggers' collective, which has faced continuous legal harassment on terrorism and incitement charges. A fourth journalist has been missing for a week; his family fears he is in state custody.
The crackdown on the media comes amid mass arrests following large protests that led the government to declare a state of emergency on October 9. Security forces have detained more than 11,000 people since the state of emergency was declared, Taddesse Hordofa, of Ethiopian government's State of Emergency Inquiry Board, said in a televised statement on November 12.
"Silencing those who criticize the government's handling of protests will not bring stability," CPJ Africa Program Coordinator Angela Quintal said from New York. "The constant pressure on Zone 9 bloggers with repeated arrests and court appearances is clearly designed to intimidate the remaining independent journalists in Ethiopia."
Ethiopia's Supreme Court on November 15 continued hearing prosecutors' appeal of a lower court's October 2015 acquittal of four bloggers from the Zone 9 collective-Befekadu Hailu, Natnail Feleke, Abel Wabella, and Atnaf Berhane-on terrorism charges, campaigners reported on social media.
Security forces again detained Befekadu-a co-founder of the collective, which CPJ honored with its 2015 International Press Freedom Award-from his home on November 11, according to news reports. Authorities have not yet announced any new charge against the blogger. The Africa News Agency quoted Befekadu's friends saying that they believed he may have been arrested following an interview he gave to the U.S.-government-funded broadcaster Voice of America's Amharic service, in which he criticized the government's handling of the protests.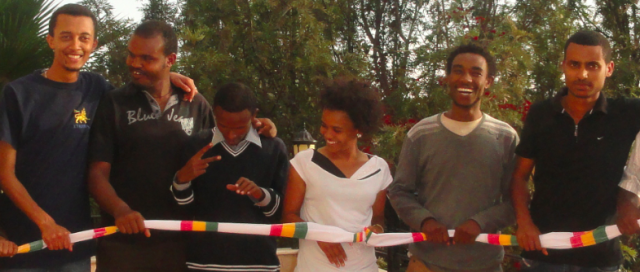 Members of the Zone 9 blogging group. (Photo: Endalkachew H/Michael)
An Ethiopian journalist in exile in Kenya, speaking on condition of anonymity for fear of retribution, told CPJ that Befekadu's criticism of the government's handling of protests in the Oromo and Amhara regions of Ethiopia on his blog may have also led to his detention.
When the terrorism charge against the bloggers was dismissed by the judge in October last year, Befekadu was informed that he would still face incitement charges, according to media reports. That case is still before the courts.
Ethiopian Information Minister Negeri Lencho did not respond to CPJ's calls and text messages seeking more information.
—
Join the conversation on Twitter and Facebook.