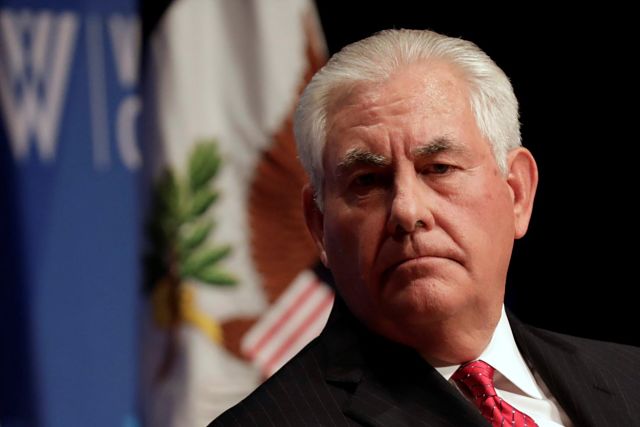 Updated: December 3rd, 2017
BRUSSELS/BERLIN – On the eve of his trip to Europe, Rex Tillerson gave a speech last week that European allies had waited months to hear: an "ironclad" promise of U.S. support to its oldest allies.
The relief in European capitals lasted barely a day as reports surfaced of a White House plan to oust the U.S. secretary of state, plunging America's friends back into confusion over President Donald Trump's foreign policy.
The uncertainty is particularly acute given Washington's leading role in crises in North Korea and Syria.
"Just as Tillerson comes to Brussels to give a public statement of support that the EU and NATO have wanted all along, it seems he has no mandate, that the guillotine is hanging over his head," said an EU official involved in diplomacy with White House officials.
"It leaves Europe just as doubtful as before about Trump."
U.S. officials said on Thursday the White House had a plan for CIA Director Mike Pompeo to replace Tillerson but Trump said on Friday he was not leaving and the secretary of state said on Saturday the reports were untrue.
European leaders yearn for stability in U.S. foreign policy. They are troubled by Trump's "America first" rhetoric and inconsistent statements on NATO and the European Union.
In addition, Trump's decision to pull out of the Paris climate change accord and his decision not to certify Iran's compliance with a nuclear deal undermine European priorities.
"The chaos in the administration doesn't help in the current geopolitical climate," said a senior French diplomat.
—
Related:
Rex Tillerson Brushes Off Reports That He is Being Shown the Door
White House Plan: Replace Tillerson With C.I.A. Chief (NYT)
Join the conversation on Twitter and Facebook.