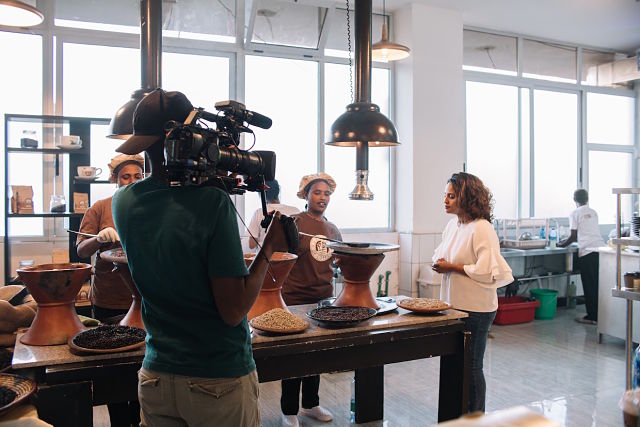 Ethiopia's Garden of Coffee Blooms Again with New Addis Roastery
Addis Ababa, Ethiopia-based Garden of Coffee has relocated into a new headquarters, in what the roasting and retail company founder Bethlehem Tilahun Alemu describes as, "our love letter to Ethiopia and our amazing coffees and coffee cultures."
A celebrated entrepreneur, founder of the soleRebels brand, and passionate advocate for inspiring positive economic change in her home country, Alemu launched the Garden of Coffee company last year. In addition to being a for-profit enterprise that provides dozens of jobs locally, the company aims to celebrate and promote Ethiopian coffee culture from seed to cup.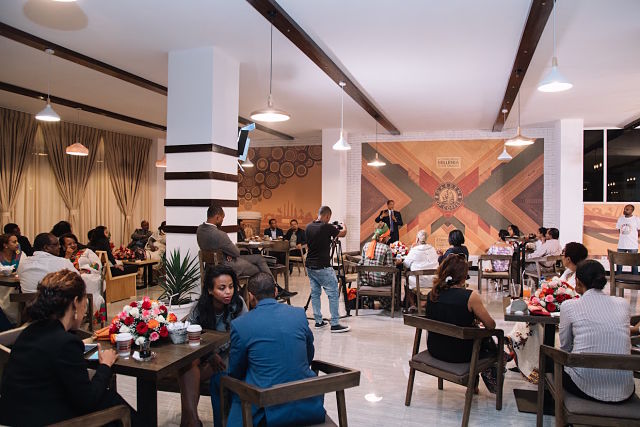 Photo by Aron Simeneh. Courtesy of Garden of Coffee.
"Garden of Coffee is about allowing coffee lovers to live coffee," Alemu said in an announcement of the grand reopening, which took place this month on the ground floor of the JFK building in the Sar Bet neighborhood of Addis. "In Ethiopia we don't just grow coffee. We live coffee each and everyday. It's embedded in the DNA of our daily life. Coffee personifies Ethiopia and we in turn personify it. We want to showcase and share that magic with people everywhere on the planet and our café-roasteries are the perfect format to do this within."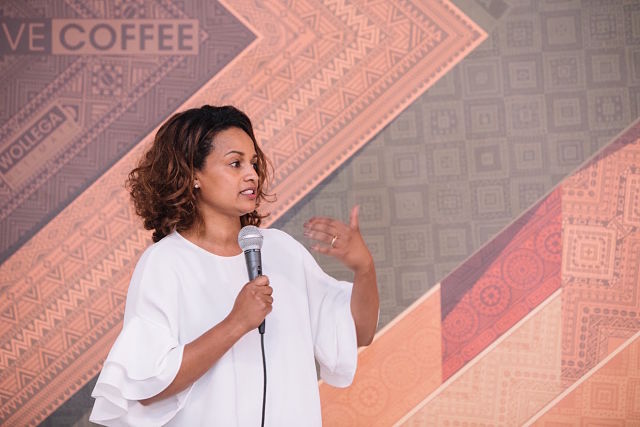 Bethlehem Tilahun Alemu at the Nov. 8 grand reopening of Garden of Coffee in Addis. Photo by Aron Simeneh. Courtesy of Garden of Coffee.
—
Join the conversation on Twitter and Facebook.