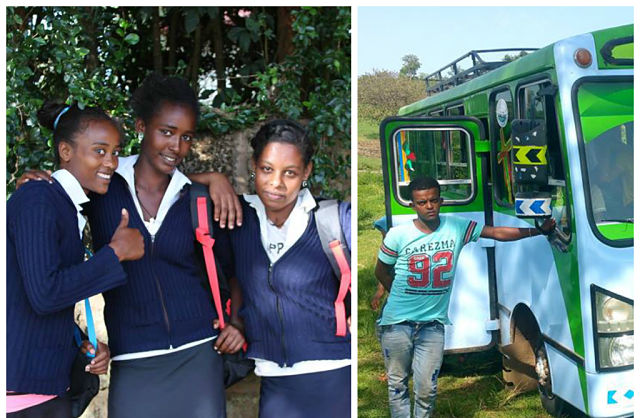 Tadias Magazine
By Tadias Staff
Published: Friday, December 2nd, 2016
New York (TADIAS) — The holiday season is officially here. And if you are inspired to make charitable giving this year a benefit event is scheduled next week in New York City "to celebrate and support the youth of Boys' and Girls' Towns of Ethiopia."
The charity, which is similar in concept to the historic Boys' & Girls' Towns of Italy, provides assistance to young people in Emdibir, Ethiopia.
"Throughout the night there will be live music, dancing and a short video screening featuring our program in Ethiopia," the non-profit organization, A Chance in Life, announced. The event will be held on Monday, December 12th at Café Wha? in downtown Manhattan.
"Since the 1950s Café Wha? has been a favorite hot spot cornered in the heart of Greenwich Village," the announcement said. "Café Wha? was the original stomping ground for artists like Bob Dylan and Jimi Hendrix."
The Boys' & Girls' Towns of Ethiopia — located in Emdibir of the Gurage Zone in Southwestern Ethiopia and supported by the New York-based non-profit organization, A Chance In Life — is modeled after the first Boys' & Girls' Town that was established 70 years ago by Irish priest Monsignor Carroll-Abbing following the end of World War II to assist orphaned children in Europe.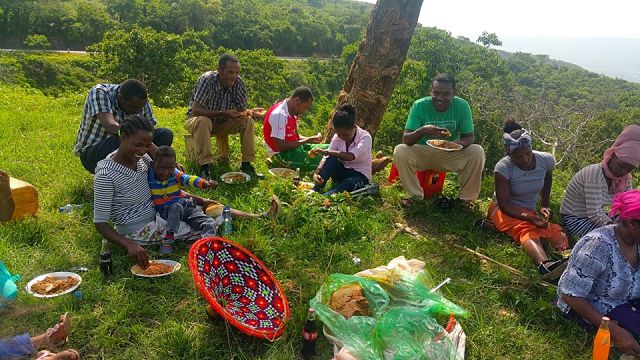 The Boys' & Girls' Towns of Ethiopia's program for youth with disabilities holding a picnic at Ghibe National Park, May 24th, 2016. (Courtesy photo)
Today, in Ethiopia "an estimated 4.6 million children" are growing up without parents, states the organization's website. "Our towns are vibrant, democratic, self-governing communities run by the young people themselves. These children need the basic necessities to receive a chance in life."
The towns are designed and organized to empower its members by providing them with basic necessities so they can be "active citizens and productive members of their communities," explains ​Gabriele Delmonaco, President & Executive Director of A Chance In Life.
"After [World War II], orphaned and abandoned children all over Europe were shining shoes, panhandling and stealing to survive," The New York Times noted when the founder of the Boys' & Girls' Towns of Italy, Carroll-Abbing, died in 2001 at age 88. "His concept of giving troubled children love and his motto 'a chance in life' grew as he organized such shelters all over the country. All told, he was credited with feeding and clothing more than 180,000 children."
The Boys' and Girls' Towns of Ethiopia was launched in 2015 while working closely with the Diocese of Emdibir and currently runs three main programs. The first focuses on resources for orphaned and vulnerable youth, providing academic supplies and financial support to attend school as well as giving medical assistance, food and clothing. The second assists young girls to continue their education and help them stay enrolled in school by providing homes for approximately 100 girls in proximity to their high schools. The girls also have opportunities to hold monthly community meetings and support each other in achieving their academic dreams. Last but not least, The Boys' and Girls' Town of Ethiopia also provides entrepreneurship and business development skills for individuals with disabilities who often face marginalization. Youth with disabilities also attend biweekly gatherings and share their aspirations and the challenges faced in an effort to develop a strong social network for greater self-reliance and broader participation in society. There are currently 100 youth participants in this program.
The founder of the Boys' and Girls' club once said: "Philanthropy means, very simply, an authentic love for humanity." Monsignor Carroll-Abbing's words still ring true today, and giving support to youth-led communities not only provides them with much-needed resources, but also encourages agency and transformation while remaining part of one's home community.
–
If You Go: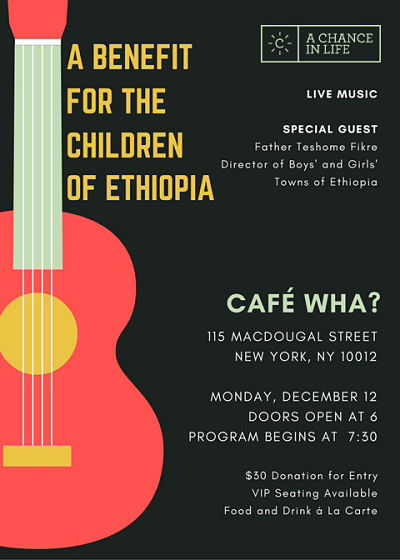 Join the conversation on Twitter and Facebook.