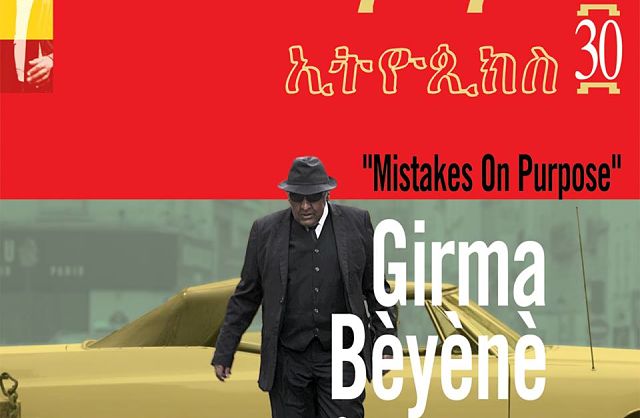 Tadias Magazine
By Tadias Staff
Published: Sunday, December 4th, 2016
New York (TADIAS) — Here comes another historic addition to the Ethiopiques CD series with the upcoming release of its 30th volume next month featuring legendary Ethiopian singer and songwriter Girma Bèyènè.
"After 25 years of silence, the legend Girma Bèyènè is back alongside one of the greatest ethio groups, Akalé Wubé," the announcement said. "Under the direction of Francis Falceto (director of the famous Ethiopiques series Buda Musique) Girma and Akalé Wubé came together and recorded this album in order to immortalize this renaissance."
A digital release of Girma's new album, which is entitled Mistakes on Purpose, is scheduled for January 13th, 2017 by the French world music record label, Buda Musique, while a vinyl release is set for February 3rd, 2017.
Since it was first published 19 years ago the Éthiopiques collection has preserved the works of several prominent singers and musicians including Alemayehu Eshete, Asnaketch Worku, Mahmoud Ahmed, Mulatu Astatke, Tilahun Gessesse, Ali Birra, Getatchew Mekurya, Emahoy Tsegue-Mariam Gebrou and Kassa Tessema. In addition, songs from Éthiopiques Volume 4 were featured in the 2005 Hollywood movie Broken Flowers written and directed by Jim Jarmusch.
"We are very proud and humbled to be featured side by side such great inspirations like Mahmoud Ahmed, Mulatu, Girma, Alemayehu and so many others," the Paris-based band Akalé Wubé said on their website.
Watch: Girma Beyene live in Paris with French band Akale Wube — 2015
Girma used to live in Washington, D.C. for several years beginning in the early 1980′s long before the metro area around the U.S. capital became home to the largest Ethiopian population in America. As The Washington Post pointed out "The great Ethiopian singer, lyricist and arranger first found himself in the District way back in 1981 during a tour in the Walias Band, one of Ethiopia's most revered jazz troupes. Beyene liked the District enough to stay — but not for good. After many years in the area, he eventually returned to Addis Ababa. It was there, during the 1960s and '70s, where Beyene had been a major player in one of the planet's most electrifying music scenes."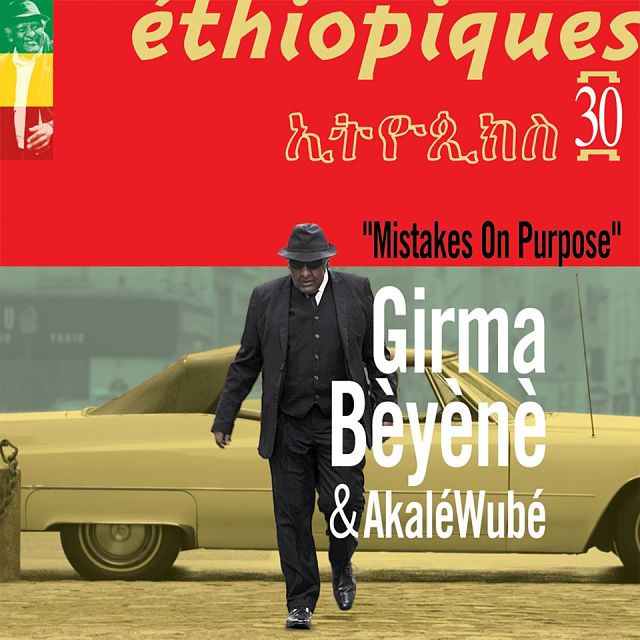 (Ethiopiques Volume 30)
—
Related:
Ethiopia: Composer & Pianist Girma Yifrashewa's Phenomenal Show in Harlem
Mahmoud Ahmed Brings Down the House at Carnegie Hall Debut Concert – Photos
How Ethiopian Music Went Global: Tadias Interview with Francis Falceto
Amha Eshete & Contribution of Amha Records to Modern Ethiopian Music
Join the conversation on Twitter and Facebook.