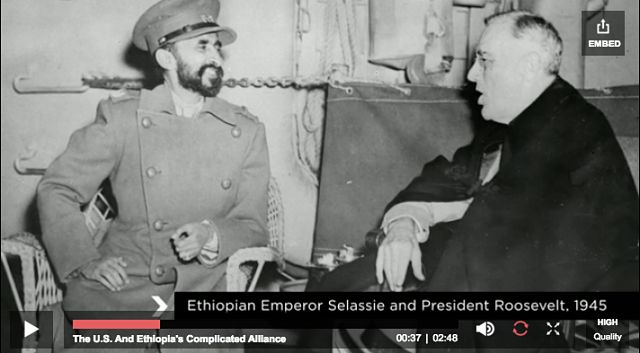 The U.S. supports Ethiopia with military aid, monetary assistance and bilateral trade. So what makes their relationship so complicated?
In October, the U.S. State Department issued a travel warning for Ethiopia. The State Department website says this warning is due to "ongoing unrest that has led to hundreds of deaths, thousands of arrests, as well as injuries and extensive property damage."
Formal relations between the U.S. and Ethiopia stem back to 1903, and in spite of Ethiopia's instability, the U.S. has maintained relations with them. What are the details of the relationship between these two countries?
Watch today's Seeker Daily video to find out more.
—
Related:
Ethiopia: US-Africa Relations in Trump Era
A Memoir of First US Diplomat's Meetings With Emperor Menelik
African American and Ethiopian Relations
First Ethiopian Delegation to the U.S. in 1919 Made Headlines
President Obama Becomes First Sitting U.S. President to Visit Ethiopia
Join the conversation on Twitter and Facebook.