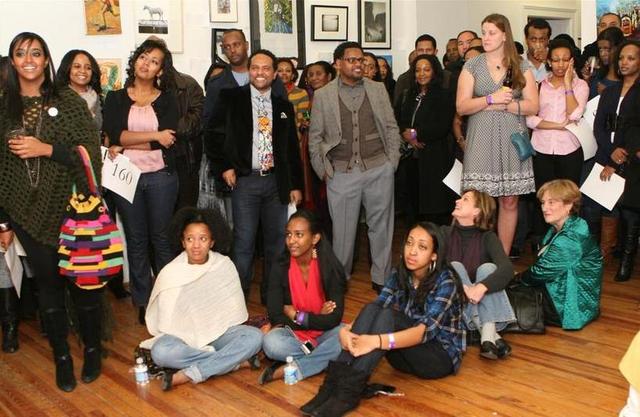 Tadias Magazine
Events News
Photos by Matt Andrea
Published: Monday, December 6, 2010
New York (Tadias) – Artists for Charity hosted its 4th Annual Holiday Benefit Art Auction this past weekend. The network of artists, volunteers and donors operate a home for HIV positive orphans in Addis Ababa. The 2010 gathering took place on Saturday, December 4th at the WVSA Gallery in Washington, D.C.
Here are images from the event: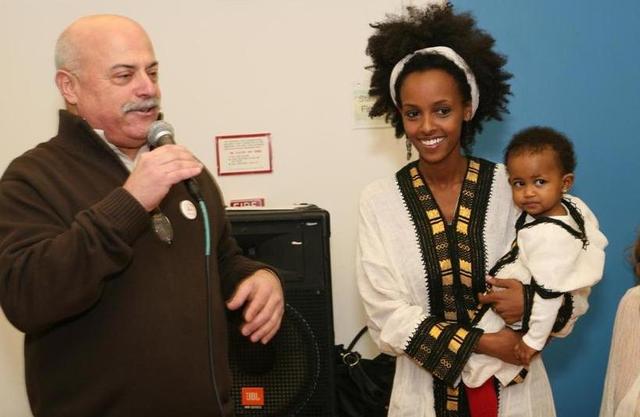 Auctioneer Steven Talbot, AFC Founder Abezash Tamerat and her daughter getting ready to start the live auction.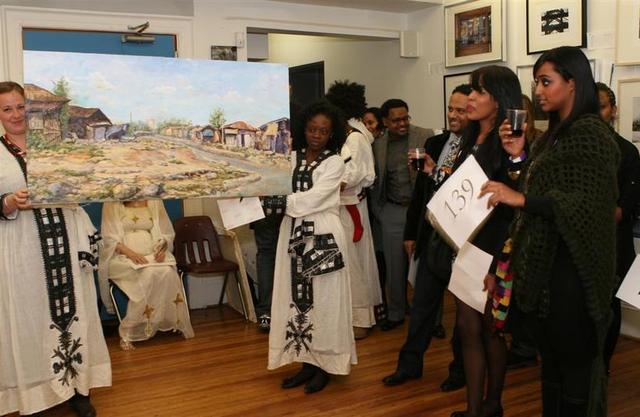 A painting of Cherkos up for bid.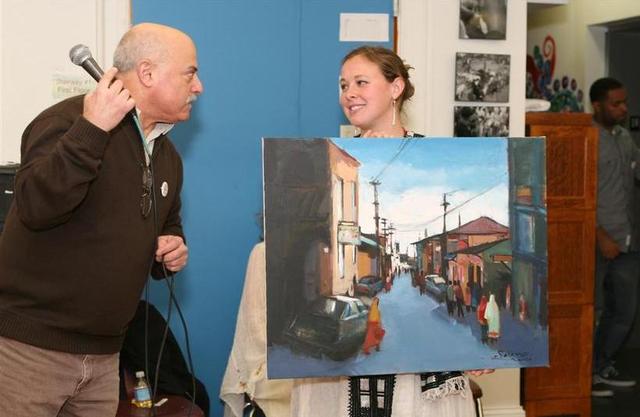 Addis street scene by Solomon Asfaw.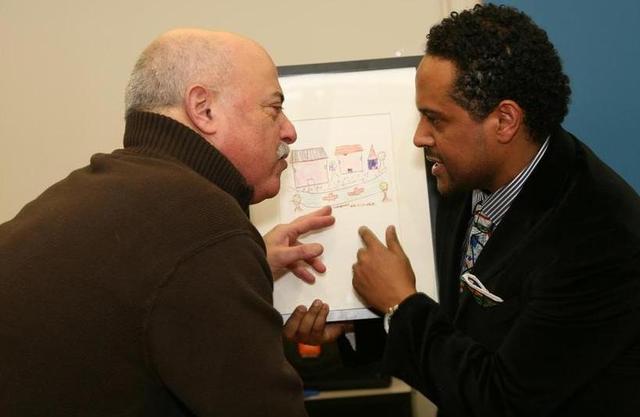 Steven Talbot and Michael Astatkie discuss an AFC child's art.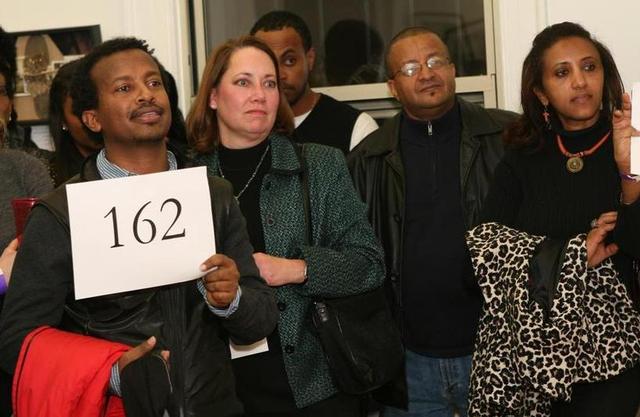 Bidders at the 2010 AFC art Auction.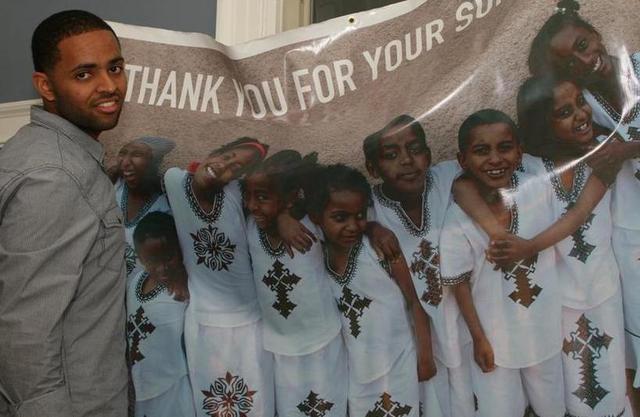 At the 2010 Artists for Charity Fundraiser.
—
Learn more about AFC at Artistsforcharity.org.