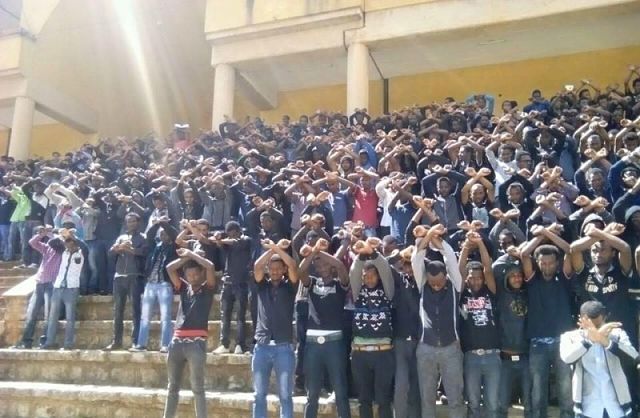 By Endalk Chala

Updated: Friday 11 December 2015
At least 10 students are said to have been killed and hundreds injured during protests against the Ethiopian government's plans to expand the capital city into surrounding farmland.
According to Human Rights Watch, the students were killed this week when security forces used excessive force and live ammunition to disperse the crowds.
The students were protesting against a controversial proposal, known as "the master plan", to expand Addis Ababa into surrounding Oromia state, which they say will threaten local farmers with mass evictions.
According to the Ethiopian constitution, Oromia is one of the nine politically autonomous regional states in the country, and the region's Oromo people make up the largest ethnic group in Ethiopia.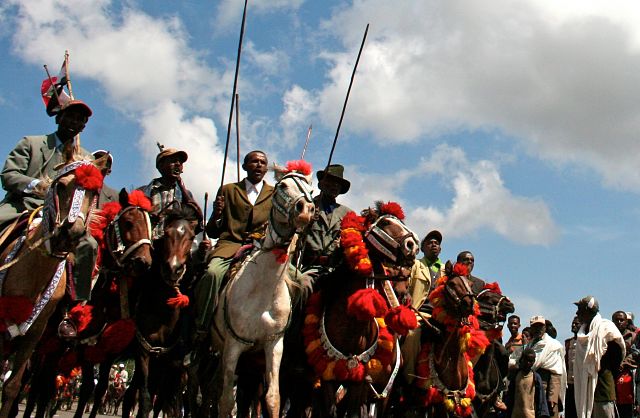 (Photograph: STR New/Reuters)
—
Related:
Protests in Ethiopia leave at least five dead, possibly many more (Reuters)
Why Are Students in Ethiopia Protesting Against a Capital City Expansion Plan? (Global Voices)
Yet Again, a Bloody Crackdown on Protesters in Ethiopia (Human Rights Watch)
Anger Over 'Violent Crackdown' at Protest in Oromia, Ethiopia (BBC Video)
Ethiopian mother's anger at murdered son in student protests (BBC News)
Minnesota Senate Condemns Recent Violence in Ethiopia's Oromia State
The Brutal Crackdown on Ethiopia Protesters (Human Rights Watch)
Deadly Ethiopia Protest: At Least 17 Ambo Students Killed in Oromia State (VOA)
Ethiopia protest: Ambo students killed in Oromia state (BBC)
Students killed in violent confrontations with police in Ethiopia's largest state (AP)
Ethiopia: Oromia State Clashes Leave At Least 11 Students Dead (International Business Times)
Ethiopia: Discussing Ethnic Politics in Social Media (TADIAS)
Join the conversation on Twitter and Facebook.