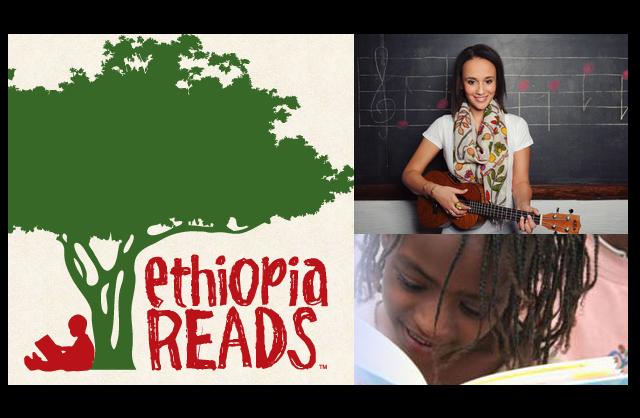 Tadias Magazine
Events News
Update: Photos – NYC Fundraiser for Ethiopia Reads
Published: Tuesday, December 13, 2011
New York (TADIAS) – Colorado-based non-profit organization, Ethiopia Reads, will be hosting its first fundraiser in New York on Thursday, December 15th. Ethiopia Reads focuses on projects to build libraries and encourage the culture of reading among children in Ethiopia.
The evening's program at the Dwyer Cultural Center in Harlem will include music, food, drinks, and raffles. Ethiopian-American Singer/Songwriter Rachel Brown will also be making a special appearance and performing.
"This fundraiser is really important because it is the first NYC fundraiser for Ethiopia Reads," said Tigist Selam, the host of the program.
Tigist chose to support Ethiopia Reads because her own grandmother did not have the opportunity to learn to read and write. "In Nazret, Ethiopia my grandmother was known as the kindest woman in town. She often took homeless people in from the street, bathed and fed them, housed them and sent them off with money," Tigist shares. "She traveled miles and miles to visit the sick, and bless close relatives at their wedding. And no one would ever leave her house without eating, a prayer and a kiss. Many a time, I imagine how many more lives she would have touched, if she were only able to read and write."
"Libraries are like rainbows. They give us hope," Tigist quotes Maya Angelou. "It is my greatest honor to organize and host the first NYC fundraiser for Ethiopia Reads and I hope that many of you can join me."
—-
If You Go:
Thursday, December 15th
8-10pm
Dwyer Cultural Center
258 St. Nicholas Ave
@ 123rd Street
NY, NY 10027
$50 suggested donation
at the door (cash only)
Or donate online in honor of: "NYC".
For more info about the event email Tigist Selam at info@tigistselam.com
or follow on twitter @TigistSelam or facebook.com/tigistselam.