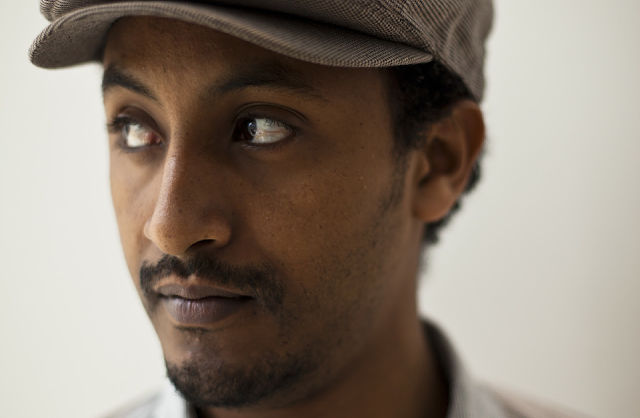 Tadias Magazine
By Tadias Staff
Published: Monday, December 19th, 2016
New York (TADIAS) — Ethiopian American artist Abel Tilahun teaches Digital Imaging at American University in Washington D.C., and for the past few years his thought-provoking multidisciplinary work including video art and sculptural installations has captured the attention of acclaimed Ethiopian curator Meskerem Assegued, founder of Zoma Contemporary Art Center in Addis Ababa, who is helping to stage his upcoming show, Odyssey, in Ethiopia's capital next month at Alliance Ethio-Française from January 3rd to 24th, 2017.
"ODYSSEY? captures the excitement and paradoxes of innovation, with a birds-eye view on the gravity of the contemporary moment as well as the continuity and patterns within human history," the media release states. "At the heart of his work remains the intrinsic value of the human experience across time and space."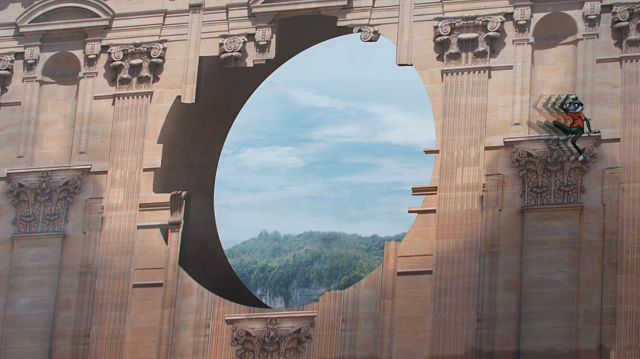 Art work by Abel Tilahun Gebretsadik. (Courtesy photo)
The U.S. Embassy in Addis Ababa will also host Abel Tilahun's Artist Talk at the Alliance Ethio-Française Theatre January 5, 2017. "The event will showcase a retrospective of Abel Tilahun's work in the video art medium over the past decade," the announcement said. "The U.S. Embassy will host a follow-up with an Artist's Roundtable inside the Alliance Alliance Ethio-Française Gallery on January 21, 2017."
Abel Tilahun's past shows in Ethiopia include Curvature of Events, which was featured in 2015 at the Ethiopian National Museum following its presentation a year earlier in Germany at the Dresden New Master's Gallery. In 2013 Abel submitted a commercial for Dorritos 'Crash the Superbowl' contest and his exhibition entitled Interface Effect (2014) was highlighted at AEF.
Abel is a graduate of the School of Fine Art & Design at Addis Ababa University and obtained a Masters in Fine Arts from Adams State College in Colorado in 2010.
—
If You Go:
Exhibition by Abel Tilahun
Curator: Meskerem Assegued
Alliance Ethio-Française
Addis Ababa
January 3 – 24, 2017
Opening: January 3, 6 PM
Artist Talk (Retrospective): January 5, 6 PM
Roundtable (ODYSSEY?): January 21, 6 PM
Related:
Ethiopian Artist Abel Tilahun Speaks to Independent Curators Hub in NYC
Ethiopia Exhibition Featuring Multimedia Artist and Animator Abel Tilahun
Three Ethiopian Animators Vie For Doritos Superbowl AD Grand Prize
Join the conversation on Twitter and Facebook.