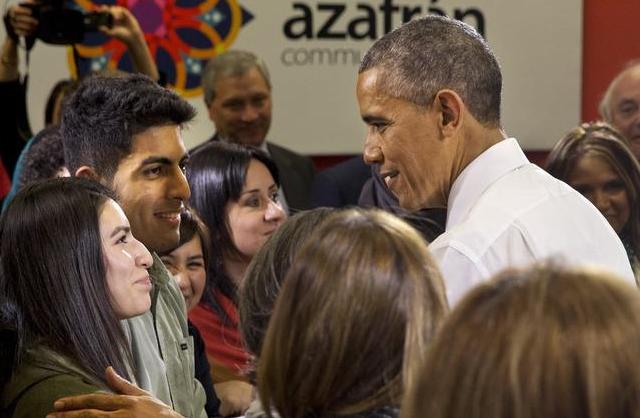 By DAVID LAUTER
Perhaps it's just holiday cheer, but a few weeks after his party suffered painful losses in the midterm election, President Obama is ending 2014 with his highest approval ratings of the year.
The evidence comes from new polls that show not only rising approval of Obama's performance in office, but also a warming trend in Americans' perception of the economy.
It's way too soon to claim a major shift. The evidence for more than a year has shown that the vast majority of Americans have strongly held views about Obama and that, as a result, changes in his approval ratings don't last. His ratings have been stuck at a tepid level through most of 2014.
But there are a couple of reasons to think that the latest upswing might prove to be the beginning of something lasting.
First, the numbers: A CNN/ORC poll released Tuesday showed 48% of Americans approved of Obama's job performance. Although that still leaves him somewhat underwater, it's a 20-month high and up 4 percentage points from the previous month.
Similarly, Gallup's weekly tracking poll put Obama's approval at 45% through Sunday, the highest since May. Gallup's more volatile three-day average had Obama at 47% over the weekend, the highest level of the year.
Three factors seem to be bolstering Obama's ratings and could carry over into the new year.
Watch: CNN/ORC Poll: Obama ends year on an upswing (CNN)

—
Related:
President Obama's Best 2014 Moments (The Root)
Join the conversation on Twitter and Facebook.