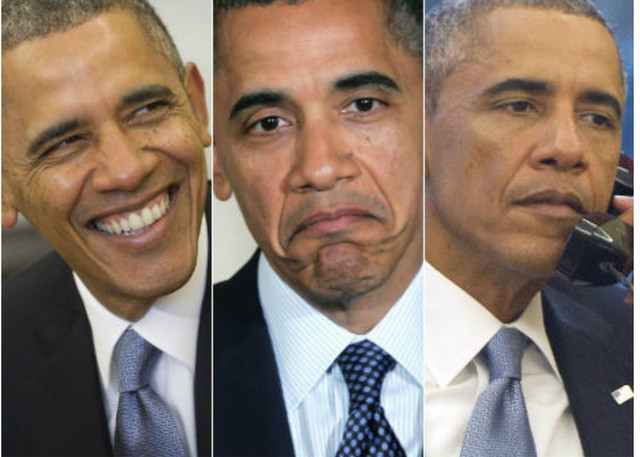 BY: DIANA OZEMEBHOYA EROMOSELE

This is by no means an exhaustive list. And I'm not suggesting that there's consensus about the positives and negatives of President Barack Obama's various initiatives—although I'm guessing that folks on both sides of the aisle were tickled by his exchange with that overzealous boyfriend in the Chicago voting station—but here are a few notable moments from the president's past year that pleased a lot of people.
1. The Reconciliation with Cuba
Wednesday, Obama announced restoration of "full diplomatic relations" with Cuba, a plan that includes opening a U.S. embassy in Havana, easing restrictions on financial transactions such as remittances and banking, and encouraging Congress to start a legitimate conversation about lifting the embargo against Cuba, since that would require congressional action.
When asked to explain his decision, the president stressed that the status quo had not worked over the past 50 years, and it was that realization that inspired him to seek a change. That approach—when something isn't working, try a something else—made sense even to some of the president's political adversaries.
2. Support for #BringBackOurGirls and Fighting the Ebola Outbreak in West Africa
Obama understood that a crisis for one country could reach the doorstep of the United States in no time. In May, he sent about 80 military personnel to West Africa to help Nigerian officials in the search for the nearly 300 schoolgirls who were abducted by the Islamist group Boko Haram in northeastern Nigeria.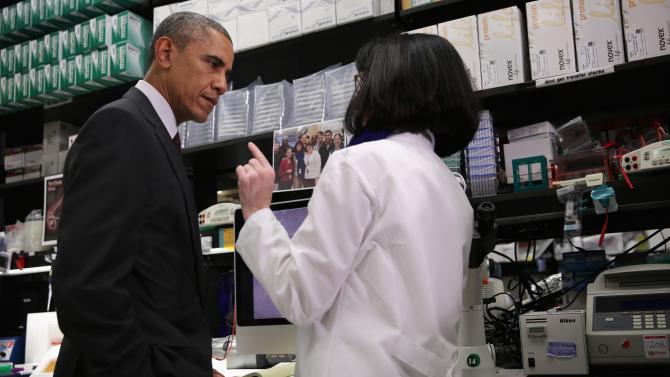 President Obama visited the Vaccine Research Center at the National Institutes of Health on Dec. 2, 2014, in Bethesda, Md., to discuss the ongoing fight against Ebola. (ALEX WONG/GETTY IMAGES)
And in September, the United States spent more than $100 million to help curb the spread of Ebola in three West African countries.
3. Addressing African Americans' Distrust of Law Enforcement
When the nation learned that a Ferguson, Mo., grand jury would not indict police officer Darren Wilson for fatally shooting unarmed teenager Michael Brown, Obama spoke from the White House minutes later to reassure Americans who were angered by the outcome.
Read more at theroot.com »
—
Join the conversation on Twitter and Facebook.