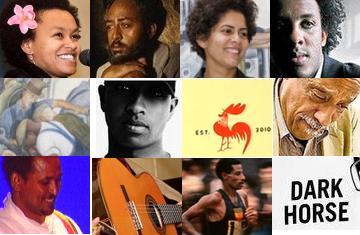 Tadias Magazine
By Tigist Selam

Updated: Monday, December 27, 2010
New York (TADIAS) – As we wrap up the year and review the contributions in the area of literature, fine arts, film, music and enterprunership, I can't help but notice that it has been a year of rejuvenation for arts and popular culture among the Ethiopian Diaspora — from the publication of Dinaw Mengestu's How To Read The Air, to Julie Mehretu's Grey Area, and from Kenna's Summit on the Summit to Dawit Kebede's Press Freedom Award, this year was packed with big achievements and new beginnings. As you may notice, there are many other great stories that are not noted here. It was a tough list to choose from. As always, I welcome your comments and feedback.
Here are 10 favorite highlights:
1. Dinaw Mengestu's 'How To Read The Air'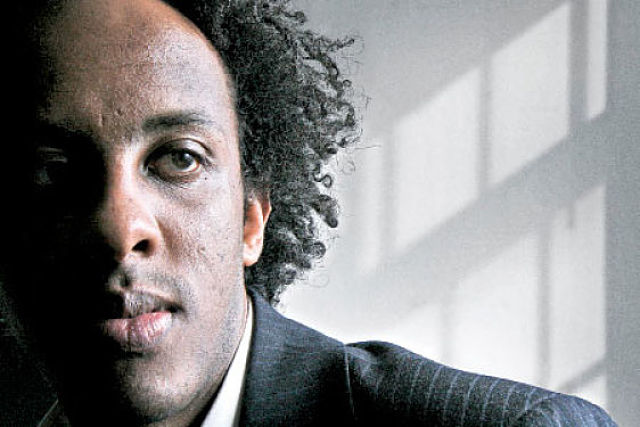 Dinaw Mengestu (ExpressNightout.com)
The award-winning Ethiopian American novelist and writer Dinaw Mengestu, whose work has become a voice for his generation, has given us a new gem by way of his book entitled How To Read The Air. As The New York Times notes, the young writer – who was born in Addis Ababa, Ethiopia – populates his novels "by exiles, refugees, émigrés and children of the African diaspora…" This book, of course, goes far beyond the Ethiopian American experience, even though Dinaw does extremely well in this regard as well. As he put it succinctly during a recent interview, "It's less about trying to figure out how you occupy these two cultural or racial boundaries and more about what it's like when you are not particularly attached to either of these two communities." The new book follows the author's highly successful début novel The Beautiful Things that Heaven Bears, described by Bethonie Butler in the Washingtonian magazine as "a poignant novel set in DC about immigration, gentrification, and assimilating to the new amid memories of the past." The reason why I love this New York Times bestseller is because the substance of the book mirrors my own feelings and reflection about my own generation.
2. Julie Mehretu's 'Grey Area'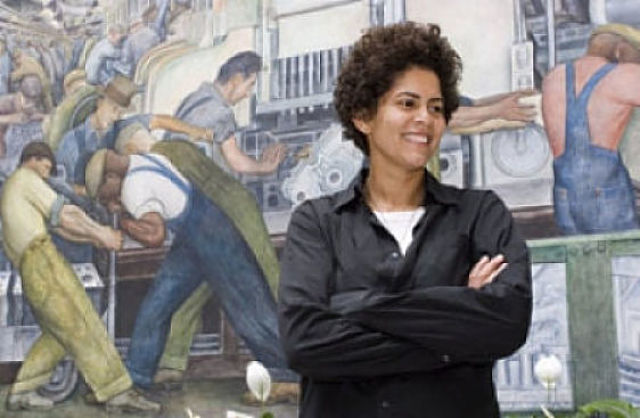 Artist Julie Mehretu
I couldn't help but lose and find myself in each of Julie's Mehretu's paintings at the Guggenheim Museum earlier this year. She is not only one of the most admired American female artists, but also the most high-priced Ethiopian born artists of all time. Her work 'Untitled 1' sold for $US1,0022,500 at Sotheby's in 2010. Her collection of semiabstract works displayed at the Guggenheim was inspired by "a multitude of sources, including historical photographs, urban planning grids, modern art, and graffiti, and explores the intersections of power, history, dystopia, and the built environment, along with their impact on the formation of personal and communal identities."
3. Davey and Rasselas' Atletu (The Athlete)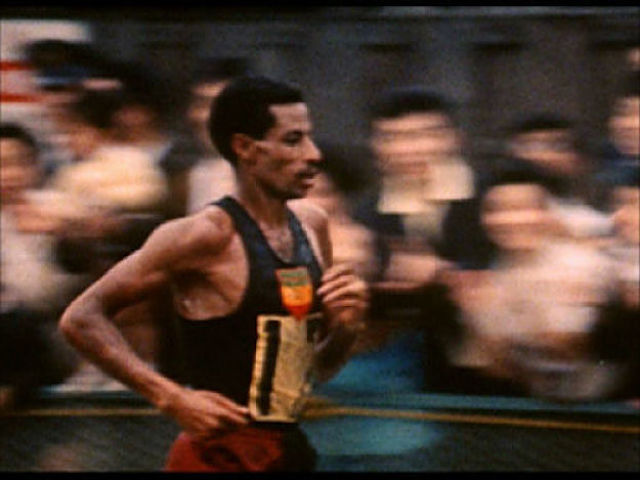 Abebe Bikila (SBCC Film Reviews)
I have my fingers crossed this will be the first Ethiopian film that will win the Oscars. But either way, the story of Abebe Bekila – the barefooted Ethiopian man who stunned the world by winning Olympic gold in Marathon at the 1960 games in Rome – is one to be told and in this regard the movie is doing a superb job. I really hope it will get the recognition it deserves in the coming year.
4. Meklit Hadero's 'On A Day Like This'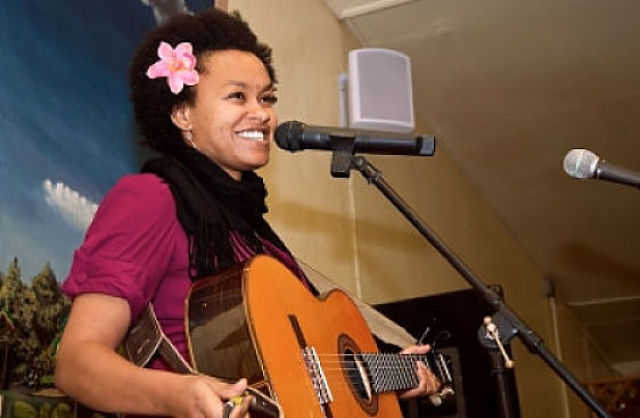 (Meklit, Tsehai Poetry Jam – L.A.'s Little Ethiopia)
This sweet and amazingly talented singer/song-writer takes me on a musical journey to the heart of the Bay Area and Brooklyn, as well as to the countryside of Ethiopia. I have never heard such a sincere, poetic and soulful blend of American and Ethiopian music. Reviewers have compared Meklit's voice to that of the legendary singer Nina Simone. "Once you hear her smooth and silky voice it will be hard to forget it," NPR's Allison Keyes reported. Meklit obtained a bachelor's degree in Political Science from Yale University before moving to San Francisco to pursue her true love – music. NPR's guest host described Hadero's sound as "a unique blend of jazz, Ethiopia, the San Francisco art scene and visceral poetry…It paints pictures in your head as you listen," she said. I can't agree more.
5. Haile Gerima's Film 'Teza'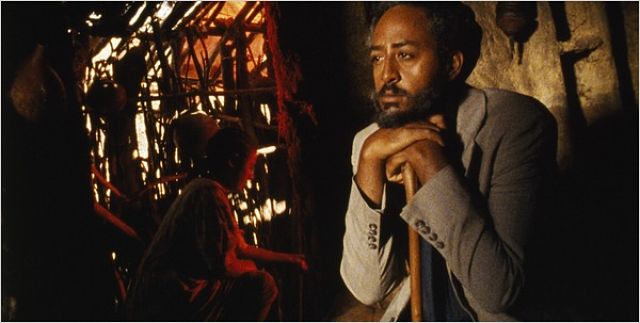 Mypheduh Films
Haile Gerima's award winning film 'Teza' continues to draw crowds at special screenings around the country. The most notable in 2010 was the film's premiere in Los Angeles on Monday, September 13th, honoring the late Teshome H. Gabriel, a long serving Professor at UCLA and a leading international figure on third world and post-colonial cinema. The director himself is a professor of film studies in the East Coast. Per NYT: "Among the courses Haile Gerima teaches at Howard University is one called 'Film and Social Change.' But for Mr. Gerima, an Ethiopian director and screenwriter who has lived here since the 1970s in what he calls self-exile, that subject is not just an academic concern: it is also what motivates him to make films with African and African-American themes." Personally for me though, there has never been such an accurate, honest, insightful and simply well-made film about the Ethiopian experience abroad and in the homeland. This film continues to influence my professional, but more importantly, personal life.
6. Marcus Samuelsson's 'Red Rooster'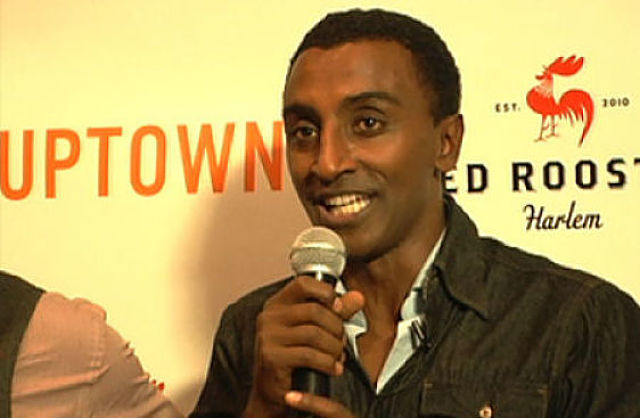 Marcus Samuelsson at the Red Rooster Harlem
I hope Marcus' long awaited restaurant brings together artists, musicians, writers, and alike from the Ethiopian Diaspora and beyond right into the heart of Harlem. From the menu to the décor, I am certain that I won't have to drag my downtown friends to hangout uptown. But for Marcus, it is clear that the aim is much bigger than fine dining. In a way, it is a contribution to the revitalization of this historic neighbourhood and we salute him for that.
7. Mulatu Astatke Still on The Move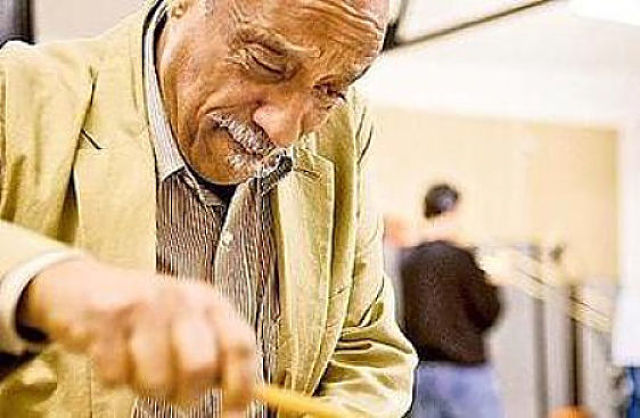 Mulatu Astatke (Source:Telegraph)
The father of Ethiopian Jazz doesn't seem to stop. As Peter Culshaw wrote of him on the UK paper Telegraph earlier this year, "At the age of 66, Mulatu Astatke is having the time of his life. The jazz composer and performer from Ethiopia is in the midst of a full-blown Indian summer in his career. He received a huge boost when influential film-maker Jim Jarmusch used his music for his 2005 film Broken Flowers, and was also a key figure in the 2007 The Very Best of Ethiopiques compilation, one of the most unlikely best-sellers of the last decade. Once heard, Astatke's music is not easily forgotten. His signature vibraphone playing style uses the distinctive five-note Ethiopian scale and is like jazz from a parallel universe, by turns haunting, romantic and a touch sleazy, as though the soundtrack to some seductive espionage B-movie." Enjoy the following video.
8. First Addis Foto Fest
Curated by the exceptionally talented and award-winning photographer Aida Muluneh, this festival showcased works by notable visual artists from around the world at venues throughout Addis Ababa for the very first time. My hope is that, with events such as Addis Foto Fest, local artists continue to network with international artists from all disciplines. Here is an interview with Aida Muluneh about photography.
9. Dawit Kebede's 'Press Freedom Award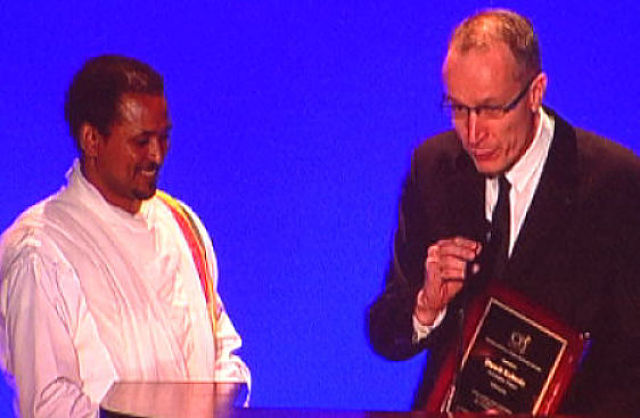 Dawit Kebede at CPJ Awards 2010, NYC
As the editor of Awramba Times, an independent and local Ethiopian newspaper, he spent almost two years in prison after reporting on the Ethiopian election in 2005. Five years later he receives an international award, encouraging others to write without fear. He is an inspiration to many around the world, particularly to those in our profession.
10. Grammy-nominated musician Kenna's 'Summit on the Summit'
Inspired by his father's water-borne disease, Ethiopian born Academy Award-nominated Hip Hop artist Kenna climbed the Kilimanjaro to raise awareness about the global water crisis. He was followed by an MTV crew. I salute Kenna on his artistry, as well as dedication to educate the youth on global issues affecting all of us. Watch Kenna talk about the project.
—
About the Author:
Tigist Selam is host of TADIAS TV. She is a writer and actress based in New York and Germany. (Tigist's photograph by Ingrid Hertfelder).
Join the conversation on Twitter and Facebook.