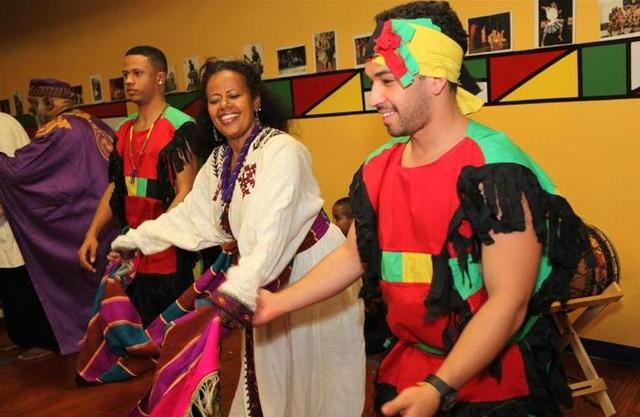 Tadias Magazine
Events News
Washington, D.C – Little Ethiopia DC and African Heritage hosted the 8th annual joint holiday celebration of Genna (Ethiopian X-mass) and Kwanzaa, a nonreligious holiday honoring the legacy of African American life, on Monday, December 26th in Washington, D.C.
This year's activities included a special appearance by the current Miss Africa USA, Ghyslaine Tchouaga of Cameroon, and traditional performances by the African Heritage Dancers and Drummers, as well as food, drinks, music and a candle lighting ceremony. Almaz Tilahun performed the Ethiopian coffee ceremony while Thomas, an African American trained dancer, showcased the traditional Ethiopian dance "Iskista."
Below is a slideshow of photos from the event courtesy of the organizers.

–
Related:
2011 Kwanzaa-Genna Holiday Celebration: Special Appearance by Miss Africa USA