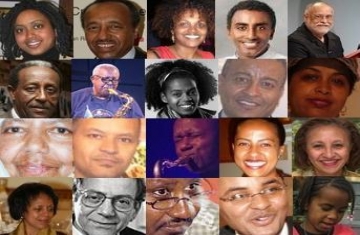 By Tadias Staff
Published: Monday, December 29, 2008
New York (Tadias) – Here are our 20 favorite people of the year that we interviewed and/or featured their work in 2008. The numbers are not rankings of their achievements. We look forward to 2009. Happy New Year!
20) Selam Mulugeta (Former Obama Campaign Staffer)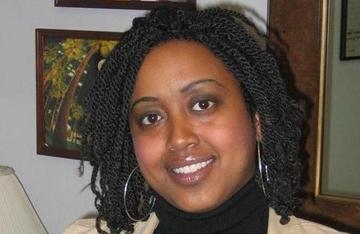 Ethiopian-American Selam Mulugeta worked as a staff member for President-Elect Obama's successful 2008 campaign for the White House. Ms. Mulugeta, who formerly served as a Congressional staffer and Special Assistant to Rep. Mike Honda (D-Calif.), founder and Chair of the Congressional Ethiopia and Ethiopian American Caucus, served as a Field Organizer for the Obama/Biden campaign in Northern Virginia. Obama won the state on November 4th, 2008, becoming the first Presidential candidate from the Democratic party to do so in more than 40 years. Read more about Selam Mulugeta.
19) Bekele Geleta (The New Boss at Red Cross)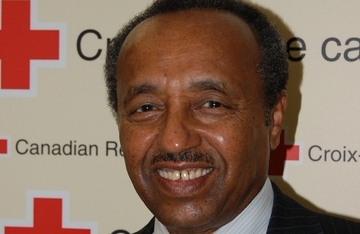 Ethiopian-born Bekele Geleta, 64, was appointed Secretary General of the International Federation of Red Cross and Red Crescent Societies in 2008. Mr. Geleta previously served as General Manager of International Operations for the Canadian Red Cross. He spent five years in prison in Ethiopia, but later served as a Cabinet Minister and the Ethiopian Ambassador to Japan. He went to Canada as a refugee in 1992 with his wife, Tsehay Mulugeta, and their four sons. He started a new career in humanitarian work in Ottawa , serving with Care Canada, Red Cross and other organizations, which eventually led to this current prestigious post. Read our interview with Bekele Geleta.
18) Beejhy Barhany (Founder, BINA Cultural Foundation)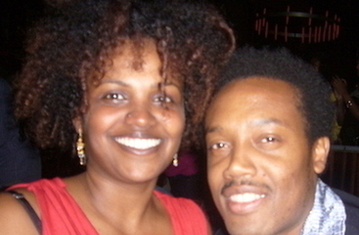 Beejhy Barhany (pictured above with her husband at the Ethiopian Millennium celebration concert at Joe's Pub. on Saturday, May 31, 2008), is the Director of BINA Cultural Foundation and the chief coordinator of the 2008 Ethiopian Millennium Events Series in New York, which included a concert, an art exhibition, a film festival and an interfaith panel discussion. Tadias Magazine congratulates Mrs. Barhany on a successful series of events.
17) Chef and Author Marcus Samuelsson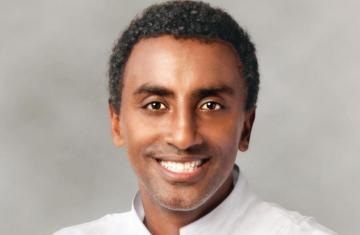 Marcus Samuelsson, who was born in Ethiopia and raised in Sweden, is best known as the co-owner of New York's finest Scandinavian restaurant, Aquavit. After having excelled at the Swedish side of his culinary heritage, Mr. Samuelson traveled extensively throughout the African continent, and shared with us some of the most profound lessons that he learned about Pan-African cuisine. He culminated his journey with his award-winning book, The Soul of a New Cuisine, and a new African Restaurant. Read our interview with Marcus Samuelsson.
16) Haile Gerima (Award Wining Director)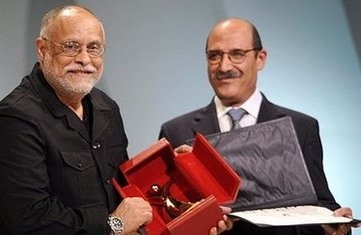 Ethiopian-born director Haile Gerima (pictured above left with Tunisian Culture Minister Abderraouf Basti) scooped several international awards in 2008 for his new film "Teza". Tadias Magazine congratulates Mr. Gerima on his well deserved recognition. Read More.
15) Yohannes Gebregeorgis (CNN Hero)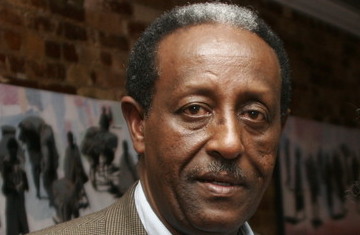 Yohannes Gebregeorgis, one of the Top Ten CNN Heroes of 2008, was recognized by CNN for his remarkable efforts to bring free public libraries and literacy programs to thousands of children in Ethiopia, including the country's first Donkey Mobile Library. Mr. Gebregeorgis, 59, was born in Ethiopia and came to the United States as a political refugee in 1981. He eventually put himself through college, earning a graduate degree in library science and worked as a Librarian in San Francisco for nearly two decades before embarking on his current project. He currently lives in Ethiopia. Read our interview with Yohannes Gebregeorgis.
14) Getatchew Mekurya (king of Ethiopian saxophone)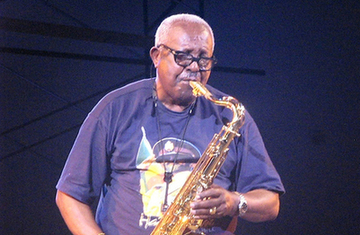 The legendary saxophonist Getatchew Mekurya stole the show at a historic concert on August 20, 2008, at Damrosch's Park in NYC. "The concert closed with a gripping performance by Mr. Mekurya, the king of Ethiopian saxophone…" noted a columnist for The New York Times, and we couldn't agree more. We likewise salute Mahmoud Ahmed and Alemayehu Eshete, who both performed at the show. Read more.
13) Aida Muluneh (Photographer)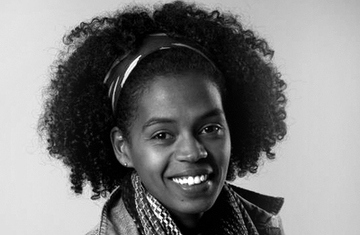 Photographer Aida Muluneh, whose current exhibition is being hosted by Berlin's Institute for Foreign Cultural Relations (through November 1st, 2009), established an NGO in 2008 to train a new generation of African photographers to compete in the global media industry while reshaping the image of Africa to reflect their personal experiences. Read More.
12) Dr. Ebba Ebba (Founder, Gemini Health Care Group)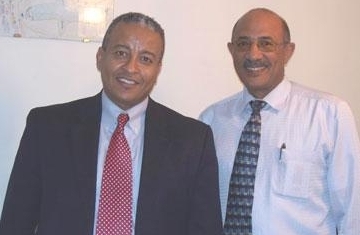 Dr. Ebba Ebba (above left), founder of Gemini Health Care Group, a non-profit established to provide health care to Ethiopian children, hosted two notable events in 2008: a health care forum in July at George Washington University and a fundraiser in Atlanta to benefit the building of a children's hospital in Addis Ababa, Ethiopia. Read more.
11) Philipos & Sara (Queen of Sheba Restaurant in New York)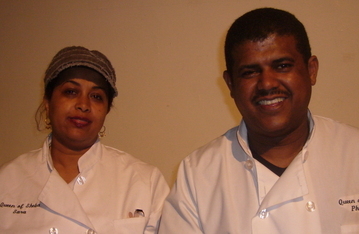 Philipos & Sara of the Queen of Sheba Ethiopian Restaurant in New York demonstrated why crowds are flocking to their midtown Manhattan eatery at the first Annual Choice Eats tasting event organized by The Village Voice in 2008. Queen of Sheba Ethiopian Restaurant was one of thirty-three favorite restaurants of Voice food critic Robert Sietsema, author of Secret New York. Sietsema has reviewed more than 2,000 restaurants in the last 14 years and this year's Choice Eats covered samples from all corners of the world. Read more about this event.
10) Emahoy Tsege Mariam Gebru (The Ethiopian Nun Pianist)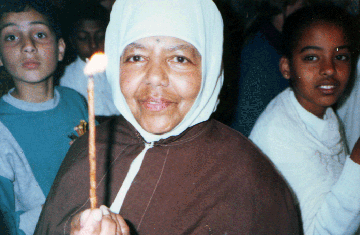 Emahoy Tsege Mariam Gebru, the 85-year-old Ethiopian nun and renowned classical pianist and composer, performed at a sold out benefit concert for the first time in 35 years in June, 2008, in Washington, DC. She captured an eager audience, along with seven young performers who shared the stage with her. Read more.
9) Artist Assegid Gessesse ("Memory Tourist")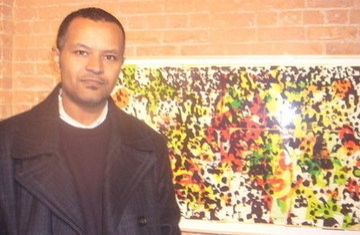 Assegid Gessesse exhibited his spirited mixed media prints in 2008. "I am a memory tourist," Gessesse says referring to our favorite print entitled 'Addis Abeba' – a vivid collage reflecting architecture, the urban/rural dichotomy, and use of space. Read More.
8. Teodross "Teo" Avery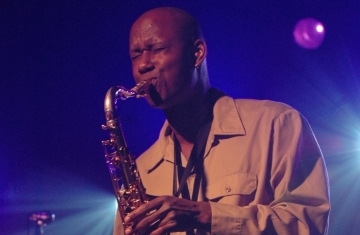 What does Teodross "Teo" Avery have in common with jazz giants Dizzy Gillespie, Tito Puente, and Arturo Sandoval? They all have graced the stage of The Blue Note, one of New York's legendary jazz clubs. Teo, a talented Ethiopian-American musician is carving his own niche in hip-hop jazz. He has recorded and collaborated with powerhouse musicians including: Aretha Franklin, Lauryn Hill, Shakira, Wu Tang Clan, Ethiopian artists Abegaz Shiota and Henok Temesgen, and Amy Winehouse. Films such as Love Jones, Brown Sugar and Beauty Shop also carry songs he has either written or produced. His own lyrics entitled New Day New Groove and My Generation capture the proactive, idealistic and determined energy of his generation. Read the interview with Teo Avery.
7) Zelela Menker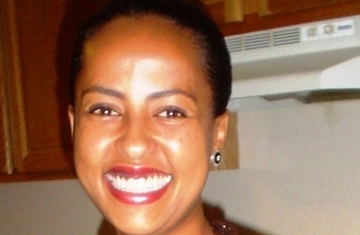 Zelela Menker's OP-ED pieces on Tadias in 2008 advocating for the election of Barack Obama generated a healthy discussion. We first met Zelela Menker while covering an Obama rally in New York on Feb 2, 2008. Zelela was born and raised in Addis Ababa, Ethiopia. She is a graduate of Mount Holyoke College (MHC) in South Hadley, Massachusetts, where she majored in Critical Social Thought with a concentration on Health Disparities and Healthcare Policy. Read More.
6) Kedist Geremaw (Obama Organizing Fellow)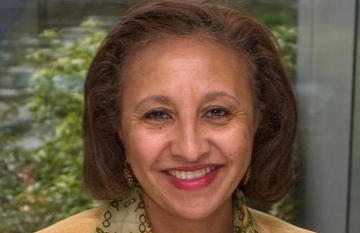 Kedist Geremaw, a health care administrator in Washington, D.C., was one of the 3,600 individuals who were selected and trained as an Obama Organizing Fellow during the summer of 2008. Mrs. Geremew has accomplished much as an Obama Organizing Fellow, and the creativity, dedication, and optimism that she and her colleagues displayed was inspiring, commendable, contagious, and has our respect and recognition. Read more about Mrs. Geremaw.
5) Abaynesh Asrat, Founder & CEO of NNN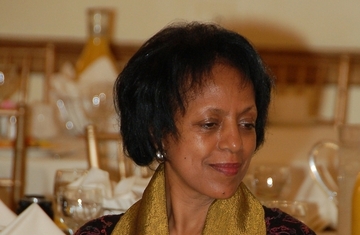 Ethiopian-born Abaynesh Asrat was recognized with "The Sojourner Truth Award" in 2008, which is given each year by the National Association of Negro Business and Professional Women's Clubs. Abaynesh is a member of Harlem's legendary Abyssinian Baptist Church delegation to Ethiopia in 2007, which took place as part of the church's bicentennial celebration and in honor of the Ethiopian Millennium.
4) Professor Donald Levine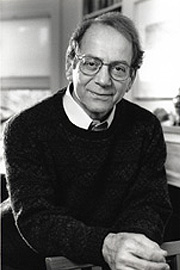 Professor Donald Levine's thoughtful and insightful opinion articles during the Presidential Campaign of 2008 was much needed and appreciated by our readers. He is a colleague of President-Elect Barack Obama from their teaching days at the University of Chicago. He is a Professor Emeritus of Sociology and his research and teaching interests focus on classical social theory, modernization theory, Ethiopian studies, conflict theory and aikido, and philosophies of liberal education. Read More.
3) Professor Ayele Bekerie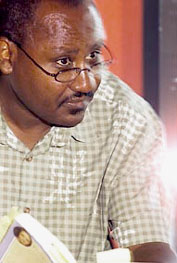 Dr. Ayele Bekerie 's scholarly papers on historical topics, such as the story of St. Yared, the great Ethiopian composer, choreographer and poet, who lived in Aksum almost 1500 years ago, was one of the most popular articles among our readers. Ayele Bekerie, an Assistant Professor at the Africana Studies and Research Center of Cornell University, is the author of the award-winning book "Ethiopic, An African Writing System: Its History and Principles" (The Red Sea Press, 1997). Bekerie's papers have been published in scholarly journals, such as ANKH: Journal of Egyptology and African Civilizations, Journal of the Horn of Africa, Journal of Black Studies, the International Journal of Africana Studies, and the International Journal of Ethiopian Studies. Bekerie is also the creator of the African Writing System web site and a contributing author in the highly acclaimed book, "ONE HOUSE: The Battle of Adwa 1896-100 Years." Bekerie's most recent published work includes "The Idea of Ethiopia: Ancient Roots, Modern African Diaspora Thoughts," in Power and Nationalism in Modern Africa, published by Carolina Academic Press in 2008 and "The Ancient African Past and Africana Studies" in the Journal of Black Studies in 2007. Bekerie appears frequently on the Amharic Service of Voice of America and Radio Germany. He is a regular contributor to Tadias Magazine and other Ethiopian American electronic publications. His current book project is on the "Idea of Ethiopia." Read More.
2) Ted Alemayuhu (Founder & Chairman of USDFA)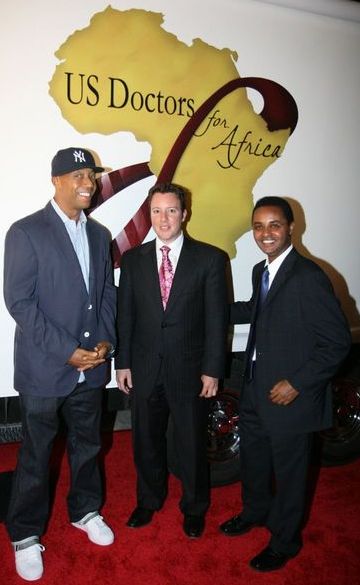 Ethiopian-born Ted Alemayuhu (pictured above right with friends – Russell Simmons left – at Cipriani Wall Street on October 17th, 2007), is the Founder & Chairman of U.S. Doctors for Africa (USDFA). He was one of the featured keynote speakers at the 2008 Health Disparities Conference at Columbia University. Mr. Alemayuhu is preparing to host the gathering of over 20 African First Ladies for their first-ever U.S.-based health summit on April 20-21, 2009, at the RAND Corporation in Los Angeles. Read More.
Editor's Note: The numbers are not rankings of their achievements. We honor each person listed. Happy 2009!