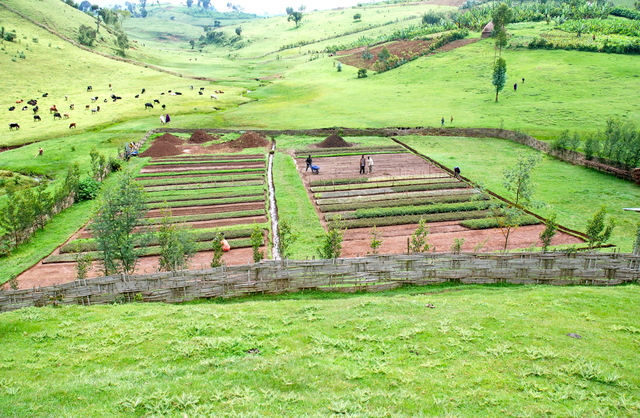 Tadias Magazine
By Tseday Alehegn

Friday, December 30, 2011
As 2011 comes to a close, let's end it on a high note by donating to any of these ten charities with high-impact projects in Ethiopia:
According to the Food and Agriculture Organization of the United Nations (FAO) East Africa has the second highest rate of deforestation on the African continent. It is estimated that if this rate is not curbed Ethiopia will lose its remaining forests within the next 27 years. Eden Reforestation Projects is a California-based non-profit that has been operating in Ethiopia for the past six years and planting seedlings to promote reforestation programs around the country. The organization's mission notes that "environmental destruction, through radical deforestation is a major cause of extreme poverty and oppression in impoverished nations." Eden Reforestation Projects has planted thousands of hectares of seedlings in Ethiopia, Madagascar, and Haiti. Your $10 donation can help plant at least 100 trees while at the same time providing employment for a worker in Ethiopia.
Founded by Dr. Mehret Mandefro, Truth Aid is a nonprofit social venture that produces media to raise awareness about important social issues. The organization is currently fundraising for a new film entitled Oblivion, a feature length narrative movie based on a true story about the legal precedent-setting court case that outlawed the practice of abduction for marriage in Ethiopia – also referred to as telefa. It tells the story of a 14-year old girl named Aberash Bekele who was accused of murder after killing the 29-year old man who raped, beat, and abducted her in an attempt to marry her by force. Tadias has featured Lawyer Meaza Ashenafi whose organization, Ethiopian Women's Lawyers Association, was defending Aberash Bekele during the trial.
Watch:


Imagine listening to community-developed soap opera on radio and learning about significant health issues such as HIV/AIDS and ending violence against women. This innovative project was developed by Population Media Center, which was founded in 1998 by Bill Ryerson, with the mission of using entertainment for social change. The projects target audiences by developing content using local producers and writers. The project also includes a radio talk show component for youth.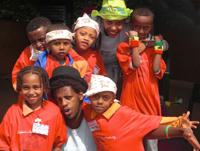 This New Jersey-based non-profit was founded in 1997 by Dr. Jane Aronson, a pediatric infectious disease and adoption medicine specialist, and now operates in five countries including Ethiopia. Worldwide Orphans Foundation focuses on providing community and capacity building programs including access to health clinics, HIV/AIDS treatment and training centers, and education and enrichment programs for orphans in Ethiopia. Dr. Sophie Mengistu, Country Director in Ethiopia, helps lead the WWO's Family Health Clinic equipped with an on-site laboratory and pharmacy. Worldwide Orphans Foundation also runs the WWO Academy, which is a private school for orphans and vulnerable community children as well as WWO Camp Addis — a residential program providing athletic, academic, and nutrition resources for teens and children from the academy.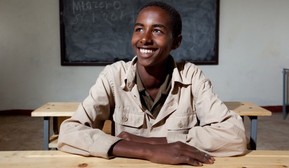 In 2010 Tadias interviewed Eric Schmidhauser at A Glimmer of Hope and learned about the organization's comprehensive method of community development. A Glimmer of Hope focuses on lifting families out of extreme poverty by providing clean water, building schools and health clinics, and providing microfinance loans. 100% of your donation goes directly to the projects in Ethiopia. Since its inception, the organization has constructed more than 4,000 water projects, 335 school buildings, 170 local health facilities, and provided more than 17,000 micro-finance loans. Net result: 2.5 million lives changed for the better.

Abezash Tamerat founded Artists for Charity after traveling to Ethiopia in 2003 and "saw first-hand the devasting effects of the HIV/AIDS epidemic in Africa." Since then she has opened the Artists for Charity Children's Home in Addis Ababa to provide shelter, education, and medical assistance for HIV positive orphans. In addition, AFC runs the Desta Project, which brings international volunteers to live as artists-in-residence and collaborate with the children to create artistic products for income generation for the AFC home. Their Art Pen Pal program also encourages the AFC children to exchange art, ideas, and stories with students in other countries.
Mobility without Barriers Foundation
This international organization is one of the few operating in Ethiopia that focuses exclusively on providing support for children with physical disabilities. Mobility without Barriers designs and develops all-terrain mobility cycles to significantly improve the range and ease of travel for individuals with disabilities. The organization also addresses issues of social isolation, literacy, and poverty and helps to advance the quality of life of marginalized children. In addition to the mobility cycle program, the foundation also provides training for supplemental income-generating projects such as beekeeping and honey production and fabrication of components for mobility cycles.
  
Ethiopia Reads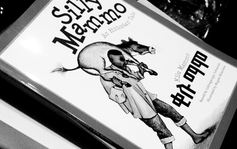 Author Jane Kurtz, chairs this Denver-based non-profit that encourages children throughout Ethiopia to read by jumpstarting Ethiopian Children's Book Week, building school libraries, and publishing high-quality, multi-lingual books for children in English and several Ethiopian languages. Ethiopia Reads has built libraries in both public elementary and junior secondary schools. Mobile library unit initiatives have also been developed for children in rural areas. With just $2 you can help provide funding for one language story book for a child. Ethiopia Reads is currently raising funds to complete the building of a library in the town of Awassa.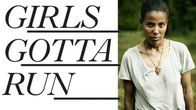 Founded in 2006, Girls Gotta Run Foundation (GGRF) is an organization run completely by volunteers who are enthusiastic about providing resources and support to Ethiopian girls training to be professional runners and world champions. The funding provided by GGRF helps to empower the young girls to remain in school, avoid early marriage and childbirth, and cover their sports training expenses. Currently GGRF runs three teams with more than 30 female runners.
Gemini Health Care Group (GHCG)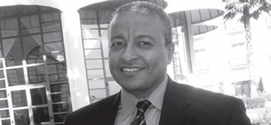 Gemini Health Care Group (GHCG) is an Ethiopian-American organization based in Jacksonville Alabama, that focuses on providing medical services to children in Ethiopia. "We may not change the world," says Founder Dr. Ebba K. Ebba. "But we can save a child." GHCG is currently raising funds to build a children's hospital in Addis Ababa.
—-
Related:
Ten Arts and Entertainment Stories of 2011