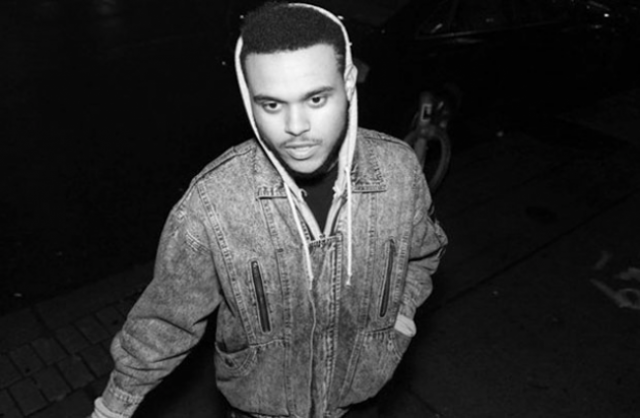 Tadias Magazine
By Tigist Selam

Updated: Monday, January 2, 2012
New York (TADIAS) – As we enter the new year and review last year's contributions in the area of arts and entertainment, 2011 was a year of new beginnings from comedy, to music and fine arts, which should bode well for 2012.
Below are 10 favorite highlights. Happy New Year!
The Simpsons Eat in Little Ethiopia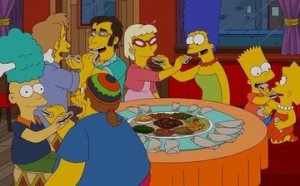 I almost fell out of my chair when I watched the Simpsons episode in Little Ethiopia last November. Like many Ethiopians who tweeted and posted the video in social media, I was excited to share something funny that recognized Ethiopian culture – albeit in a respectful way. I laughed at every moment of the segment. Little did we know that the Simpsons (and Hollywood) would make 2011 the year of Gursha. My favorite part is when Bart and Lisa feed each other leftover injera at home and Homer Simpson telling his wife: "Marge, the kids are acting ethnic!" Hilarious! Watch it here, if you haven't already.
Ethiopia Habtemariam: The New Boss at Motown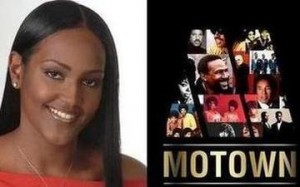 In 2011, a young Ethiopian American music executive was appointed as the new head of the legendary Motown label now owned by the Universal Music Group. The company named Ethiopia Habtemariam, 31, Senior Vice President of Universal Motown Records. The promotion makes Ms. Habtemariam one of the most prominent women, as well as one of the most influential blacks in the music industry.
Abel Tesfaye's Rapid Rise to Fame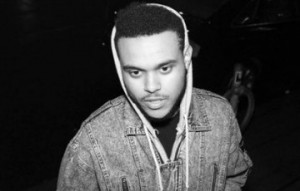 My 17-year old cousin introduced me to the new R&B/rapper sensation Abel Tesfaye, a 21-year old Ethiopian artist born in Canada who has taken the music industry by surprise. He exploded into the music scene in spring 2011 after releasing his first nine-song free album, House of Balloons, via the internet. Abel, who goes by his stage name The Weeknd, has already been highlighted by Rolling Stone magazine, MTV News, BET and more. John Norris of MTV has dubbed him "the best musical talent since Michael Jackson." And his first album, House of Balloons, has been named one of The Best Albums of 2011. But The Guardian wasn't so enthusiastic. "The singing and songwriting on House of Balloons aren't especially strong by R&B standards," noted the UK newspaper. "What's getting the Weeknd so much attention is [his] command of mood." While a review by the Frontier Psychiatrist declared that the songs are "brilliant, disturbing, and not safe for work." As to the lyrics: "So unsafe it should come with a child-proof cap." Nonetheless, TIME magazine says: "Tesfaye has explored some of the dankest, darkest corners of our world, and thus has crafted some of the most compelling and captivating music for its genre." There could be no doubt that Abel is a gifted musician and endowed with a soulful voice. He is an artist to watch out for in 2012. The following video is entitled The Knowing, the last track from the House of Balloons album. The mysterious meanings in this futuristic video is open to interpretation but its Ethiopian influence is obvious.
Debo Band & The Fendika Dancers Rock New York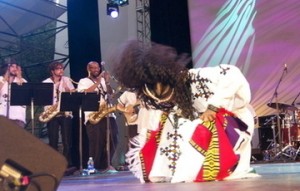 The event held on Thursday, August 11th, 2011 was attended by thousands of people. It was described by The New York Times as "generous, warm, high-spirited real entertainment for a big audience." The Debo/Fendika collective was the second Ethiopian music ensemble to ever perform at the Lincoln Center Out-of-Doors event, following in the footsteps of Ethiopia's leading musicians Mahmoud Ahmed, Alemayehu Eshete, and legendary saxophonist Getachew Mekuria, who made a historic appearance here in 2008. Watch TADIAS' video coverage of the 2011 Lincoln Center Out of Doors concert at the Damrosch Park Bandshell in New York.
Yemane Demissie's Film on Haile Selassie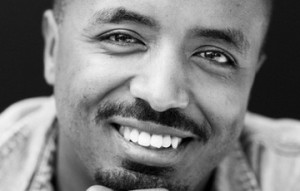 The 8th Annual Sheba Film Festival in 2011 featured the New York premiere of Yemane Demissie's film Twilight Revelations: Episodes in the Life & Times of Emperor Haile Selassie. The screening took place at the Schomburg Center on Thursday, May 26th. The documentary, which features rare archival footage coupled with exclusive interviews and firsthand accounts, takes a fresh look at the mixed legacy of one of the most controversial African leaders in modern history. Check out the trailer here.
Zelalem Woldemariam Wins Focus Features's Award for Short Films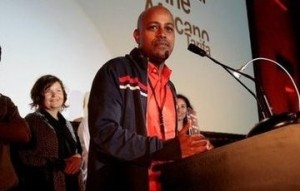 I am a huge fan of NBC Universal's Focus Features program and last year they named Ethiopian Filmmaker, Zelalem Woldemariam, as one of the recipients of its 2011 grant for short films from Africa. His upcoming film entitled Adamet (Listen) is about preserving culture. "My film is about an Ethiopian drummer who learns about his identity and traditional music in an unexpected way," Zelalem said during an interview with Tadias Magazine. "I have always been fascinated by our music and I have wanted to do a film that showcases this rich and colorful part of our culture for a long time." You can learn more about the self-taught filmmaker at www.zelemanproduction.com.
Music Video: Bole Bole directed by Liya Kebede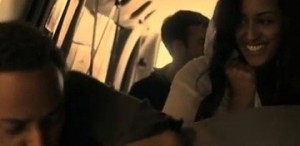 Like hip hop, house music is fast becoming a universal language among youth worldwide and so too among Ethiopians. A new music video called Bole Bole, which was staged at Studio 21 in New York and directed by Supermodel Liya Kebede, is getting a lot of buzz online. The lyrics are entertaining.
Click here to watch Bole Bole.
Singer/Songwriter Rachel Brown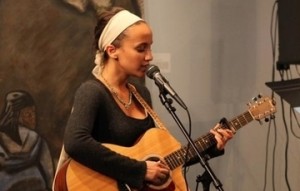 Ethiopian-American Singer/Songwriter Rachel Brown is another artist to watch for in 2012. After graduating from Harvard, the up-and-coming musician has been carving a niche for herself both in New York and around the country. With her effortless style, self-confidence and beautiful voice, she is mesmerizing. We look forward to hearing more of her in 2012. Listen to Rachel at rachelbrownmusic.com.
Ezra Wube's Hisab: The Hustle and Bustle of Addis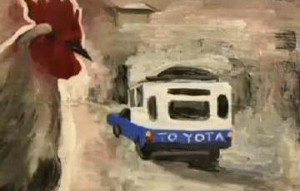 I've followed Ezra Wube's work since 2004. I simply can't take my eyes off some of his paintings. I continue to giggle at his recent short animation film Hisab (stop action animation painted on a single surface canvas). The video tells an urban folklore by bringing to life the sights and sounds inside Addis Ababa's popular blue-and-white minibus (a cross between a bus and a taxi). The short film's main characters are the city's four-legged residents – donkeys, dogs and goats. Watch the video below.
Point Four: New Film Features Rarely Seen White House Photos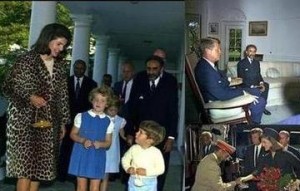 Some rarely seen historical images from the Kennedy White House years, with the President and First Lady hosting Emperor Haile Selassie, are part of an upcoming film entitled Point Four — a documentary about Haramaya University (previously known as Alemaya College). Haramaya University is an agricultural technical college that was established in 1956 in Ethiopia as a joint project between the two nations. Watch the trailer here.
—
The list was updated on Sunday, January 1, 2012 to include Ethiopia Habtemariam.