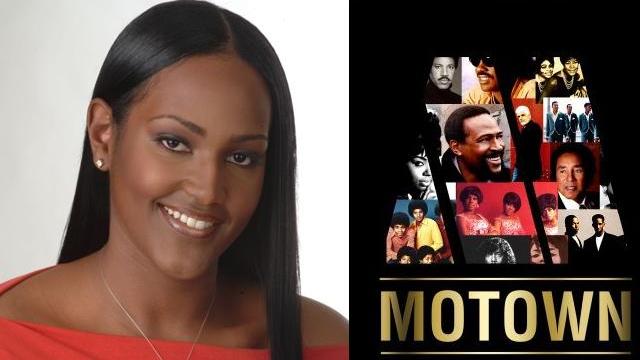 Tadias Magazine
By Tadias Staff
Friday, August 12, 2011
New York (Tadias) – A young Ethiopian American music executive has been appointed as the new head of the legendary Motown label now owned by the Universal Music Group.
The company has named Ethiopia Habtemariam, 31, senior vice president of Universal Motown Records. Ms. Habtemariam will also serve as Executive Vice President and head of Urban Music for Universal Music Publishing Group.
The promotion will make Ms. Habtemariam one of the most prominent women, as well as one of the most influential blacks in the music idustry. She follows in the footsteps of Sylvia Rhone, one of the most powerful women in the field and the first black woman to lead a major record company.
Ms. Habtemariam, who began her career as an intern at LaFace Records in the 90s, is credited for signing publishing deals for artists such as Justin Beiber, Ciara, Polow Da Don, Chris Brown and Ludacris.
According to The New York Times: "The label was careful not to name Ms. Habtemariam as the new president of Motown, but she will have the top position at the label and will report directly to Barry Weiss, Universal's top executive in New York. It is expected that if she is successful in the new job, she will most likely be promoted."
"Ethiopia represents the new breed of today's best creative music executives," Mr. Weiss said in a statement. "There is no one more relevant and credible in the creative community to help us build upon Motown's fantastic legacy and move the company into its next groundbreaking era."
Ms. Habtemariam said she was honored to accept the appointment: "It is an extraordinary opportunity to call Motown home," she said in a statement. "And I am grateful to Barry for giving me the honor and challenge to put a new creative stamp on a label that has such a rich history."
She added: "I am truly excited to work at the label that cultivated the musicians who have inspired me over the years. Motown artists created the soundtrack to my life, and I can't wait to develop acts that not only have cross-genre and cross-generational appeal, but can reach worldwide notoriety."
We congratulate Ethiopia Habtemariam on her accomplishments.
–
Related:
Ethiopia Habtemariam, Senior VP of Motown, Makes Billboard's 40 Under 40 List
Join the conversation on Twitter and Facebook