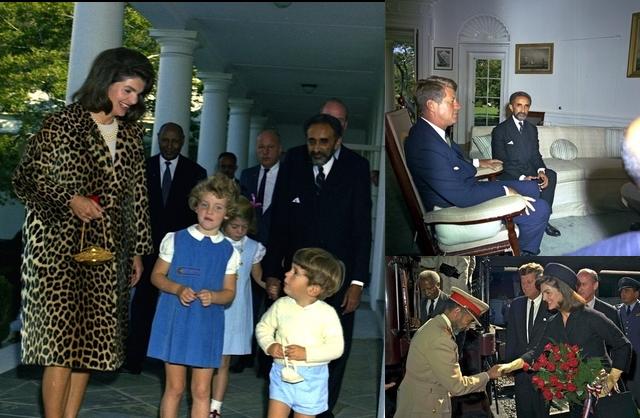 Tadias Magazine
By Tadias Staff
Published: Friday, December 16, 2011
New York (TADIAS) – Some rarely-seen historical images from the Kennedy White House years, showing the President and First Lady hosting Emperor Haile Selassie, are part of an upcoming documentary about Haramaya University, an agricultural technical college that was established in 1956 in Ethiopia as a joint project between the two nations.
The film entitled Point Four borrows its name from President Harry Truman's 1949 inaugural address in which he announced a technical assistance program for developing countries that later became known as "The Point Four Program." It was so named because it was the fourth foreign policy objective outlined in the speech. The Point Four program resulted in America's close partnership with Ethiopia in helping to establish some of the country's technical higher-education institutions.
Mel Tewahade, Denver-based producer of the film, said he discovered the photographs while conducting research for the Point Four documentary. "I ran into some amazing stuff, both stills and films," Mr. Tewahade said. "We are using less than five percent of what we have collected. He added: "Some of the photos came from presidential libraries, others from the Library of Congress, and the rest from individuals and private collections. All of the Kennedy photos are included in the film."
Here are some of the images: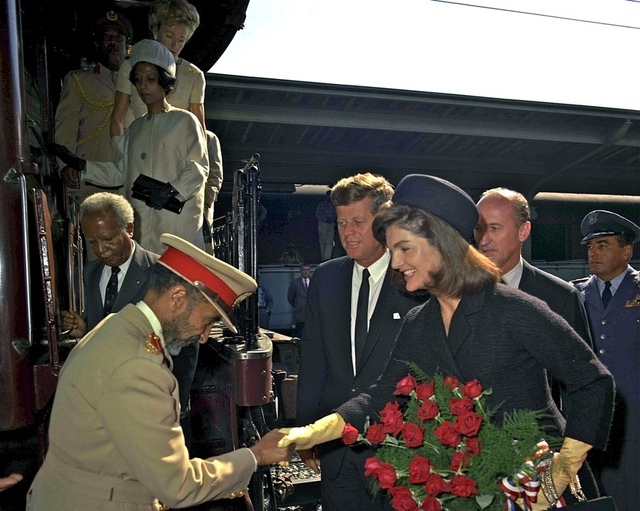 Emperor Haile Selassie is greeted by President John F. Kennedy and First Lady Jacqueline Kennedy upon his arrival at Union Station in Washington, D.C on October 1st, 1963. (Photo: The John F. Kennedy Presidential Library and Museum)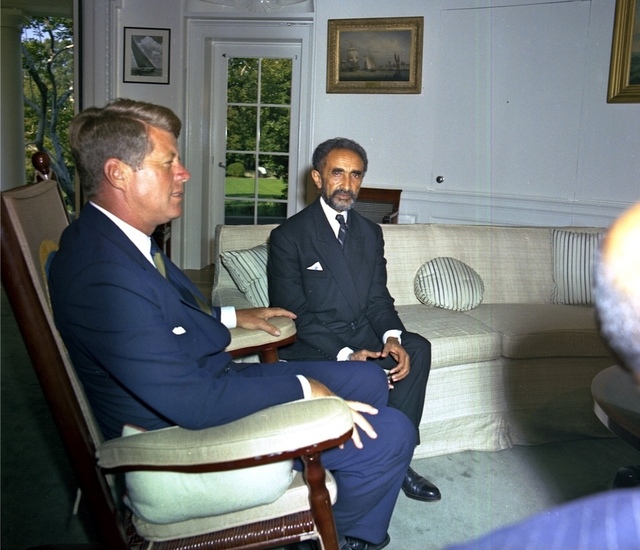 President John F. Kennedy and Emperor Haile Selassie meeting at the White House, October 1963. (Photo: The John F. Kennedy Presidential Library and Museum)
Click here to View more photos.
—-
Related:
An Interview With Documentary Filmmaker Mel Tewahade (Curve Wire)
Point Four: A Film About Haramaya University (TADIAS)
Join the conversation on Twitter and Facebook.