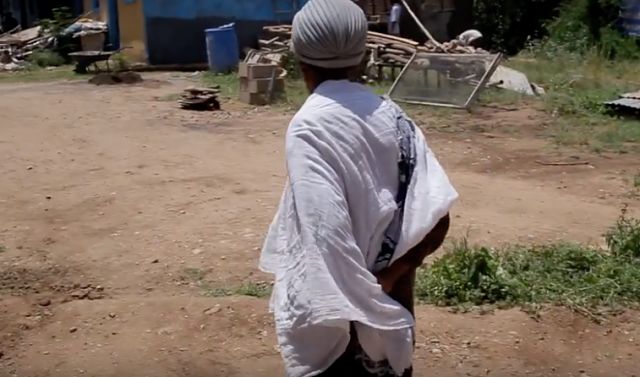 In Ethiopia, the elderly get new help from an old tool
ADDIS ABABA, ETHIOPIA — Established around 100 years ago, the Ethiopian idir is a kind of grassroots life insurance. Idir collectives help Ethiopian neighbors organize funerals for their closest relatives and provide solace in grieving.
But as Ethiopia has begun to age, the idir has started to serve a new purpose beyond end-of-life services: helping elderly residents live their daily lives when they no longer have family members nearby.
"The number of older people left alone has increased, because their children have left for other cities or countries and don't visit or support them anymore," says Etalemaha Mekbib, the treasurer of a 700-member idir on the outskirts of the capital Addis Ababa. Her association, whose main purpose was once to fund all the arrangements of the funeral, now also pays calls to the elderly in their homes, accompanies them to hospitals, and helps them pay their monthly idir fees or buy basics such as soap or coffee.
Watch: As Ethiopia modernizes, its elderly find new ways to get by
For the vast majority of elderly in Ethiopia, says Gebre Yntiso Deko, an anthropologist from Addis Ababa University, "their pension systems are their children." He says governments should act now to prepare, by funding adequate nursing care and creating pension schemes.
—
Join the conversation on Twitter and Facebook.