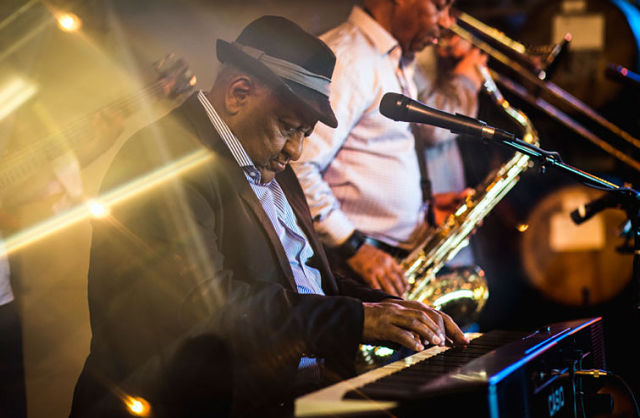 Tadias Magazine
By Tadias Staff
Published: Sunday, January 1st, 2017
New York (TADIAS) — Just in time for Ethiopian christmas the annual Secret Planet World Music Showcase at DROM in Manhattan will present the legendary composer-arranger and vocalist Girma Beyene, who is scheduled to perform on Saturday, January 7th, 2017 accompanied by DC-based Feedel Band.
Girma who is one of the icons of Ethiopia's "golden age" of jazz and swing has made a remarkable comeback recently after many years of absence from the music scene. His new album, which is entitled Mistakes on Purpose and recorded in collaboration with the French Ethio-jazz band Akale Wube, is set to be released on January 13th, 2017 as part of the 30th installment of the Ethiopiques CD series.
"This year's Secret Planet's lineup continues our tradition of showcasing new talent unlikely to remain secret for very long," announced Barbès and Electric Cowbell Records, organizers of the NYC international concert.

The 2017 edition includes "artists playing their own version of music from Morocco, Puerto Rico, Sierra Leone, Ethiopia, Tuva, Venezuela, Brooklyn, Cuba and Toronto."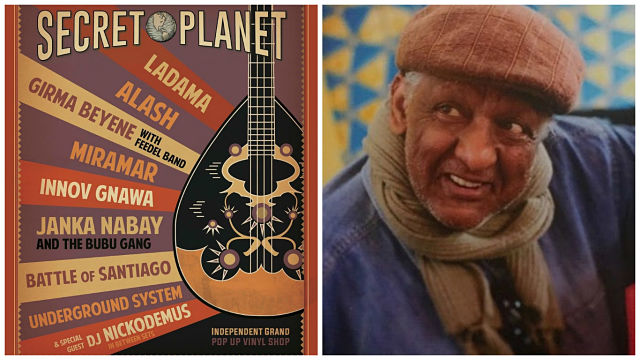 (Photo: DROM NYC)
The announcement highlights that "Girma is also the composer of "Muziqawi Silt," the most covered Ethiopian tune of all time. There has been a regain of interest for Girma Beyene in Europe and now in the US. He will be backed by Feedel Band, a Washington DC-based group made up of former members of some Addis Ababa's greatest musicians including the legendary Walias band and Aster Aweke."
—
If You Go:
Girma Beyene & Feedel Band at DROM NYC
Sat, January 7th
Doors 7PM
Show 7:30PM
Advance Price $10 GA / Free with APAP Badge
Door Price: Advanced online ticket sales stop at 5pm on day of show
If available, more tickets are available at door
www.dromnyc.com
Related:
New 'Ethiopiques' CD Celebrates Legend Girma Beyene
Watch: Girma Beyene live in Paris with French band Akale Wube — 2015
Join the conversation on Twitter and Facebook.