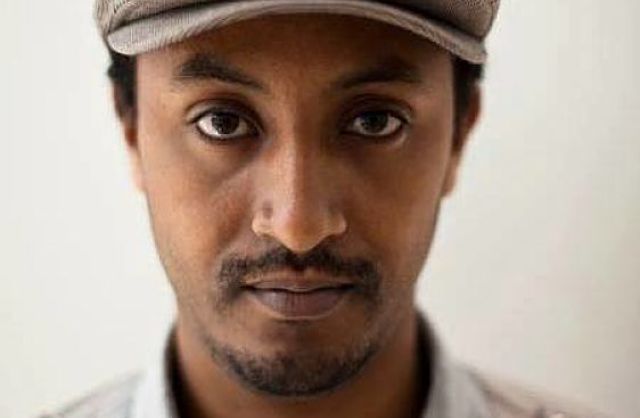 Tadias Magazine
By Tadias Staff
January 1st, 2018
New York (TADIAS) — Abel Tilahun's upcoming exhibition entitled Vital Signs will open at the American University Museum in Washington, D.C. on January 27th, 2018 featuring the artist's multidisciplinary interest in sculptural installation, video art, drawing, and painting.
The event's press release notes "intellectually fresh and moving, Abel's work represents an unwavering voice of his generation." Abel, who currently divides his time between his Addis Ababa studio and Washington D.C., was one of 10 finalists for the 2016 Financial Times OppenheimerFunds Emerging Voices award for visual art. The Vital Signs exhibit is curated by Ethiopian Anthropologist and Co-Founding Director of Zoma Contemporary Art Center (ZCAC), Meskerem Assegued.


Abel Tilahun's artwork. (Courtesy images)
Abel's new exhibit "explores universal human experience through the manifold meanings we associate with the human body, its parts, its sustenance, and its loftiest ambitions" the announcement adds. "At the heart of [Abel's] work are traces of both the cutting edge and the long arc of history. His art considers both the distant realms of an almost forsaken planet in 'Solo,' and the microscopic realm of the beating heart in 'Heart of Gold.' With this zooming in and out, however, there is no whiplash. The common thread is the way in which Abel's work foregrounds the value of the human experience within widely divergent contexts."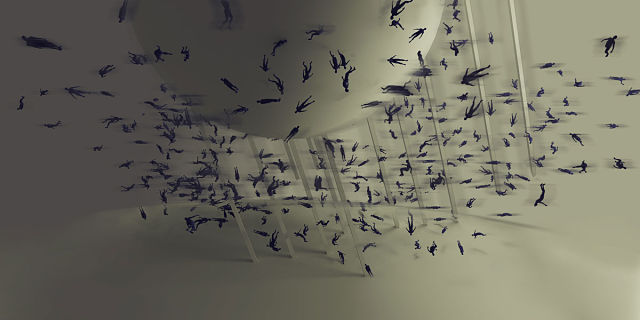 Abel Tilahun, Whirlwind, 2014. Print on archival paper, 44" x 84." (Courtesy of the artist)
Abel has shown solo exhibitions Odyssey? (2017) at Alliance Ethio-Francaise (AEF) in Addis Ababa, Interface Effect (2014) at AEF, A Generation Projected (2010) at ASU's Cloyde Snook Gallery, and Blueprint (2007) at AEF. Abel's notable group shows include Curvature of Events, curated by Meskerem Assegued at the New Master's Gallery of the Staatliche Kunstsammlungen Dresden in Germany (2014-2015), which traveled to the National Museum of Ethiopia in 2015. Abel has presented artist lectures at Independent Curators International in NYC, Zoma Contemporary Art Center in Addis Ababa, the National Museum of Ethiopia, AEF, ASU, and Staatliche Kunstsammlungen Dresden, among others."
—
If You Go:
VITAL SIGNS
Artist: Abel Tilahun
Curator: Meskerem Assegued
January 27- March 11, 2018
Jan 27: Gallery Talk 5–6 pm, Opening 6–9 pm
American University Museum at the Katzen Arts Center
4400 Massachusetts Ave, NW
Washington, DC 20016
(202) 885-1300
www.american.edu/museum
Join the conversation on Twitter and Facebook.