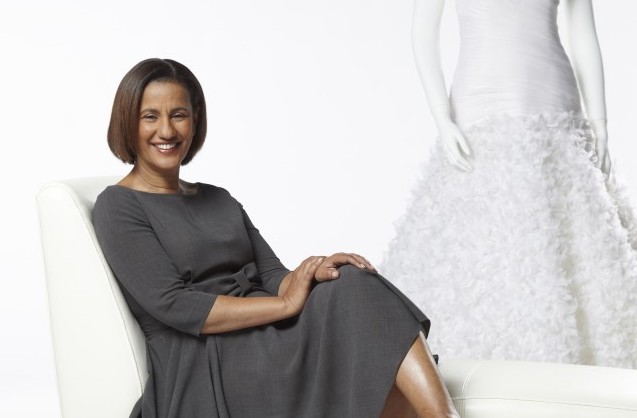 Tadias Magazine
By Tadias Staff
Updated: Friday, Januray 7, 2011
New York (Tadias) – Ethiopian American fashion designer and entrepreneur Amsale Aberra is the subject of this week's African Voices on CNN International. The program "highlights Africa's most engaging personalities, exploring the lives and passions of people who rarely open themselves up to the camera."
Amsale, 57, who came to the United States from Ethiopia in 1973, is a New York-based bridal and evening-wear designer whose sophisticated and elegant dresses are favorites among celebrities. Academy Award Winner Julia Roberts wore an Amsale gown in the movie Runaway Bride. Aberra's most talked about sale came in 2007 when ABC purchased an Amsale wedding dress for use in the season final episode of Grey's Anatomy. As Time magazine noted: "When the producers of ABC's Grey's Anatomy were looking for a wedding dress for Sandra Oh's no-nonsense character, Cristina, to wear on the season finale of the hit medical show, they chose a $6,600 strapless mermaid style by Aberra."
According to CNN: "Aberra is now gearing up for a new chapter in her career — her bridal boutique on New York's Madison Avenue is going to be the subject of a new reality TV show, scheduled to air in the United States in April. She says she was initially anxious about the idea. "Many reality shows are about drama, about conflicts, and I wasn't interested in that. But the concept is a pursuit of perfection. And it fits my principle, it fits the philosophy," she said.
"When I design Amsale, I have to keep that bride in mind. She is simple, she is clean and sophisticated."
Watch:

Cover photo via Saharan Vibe.