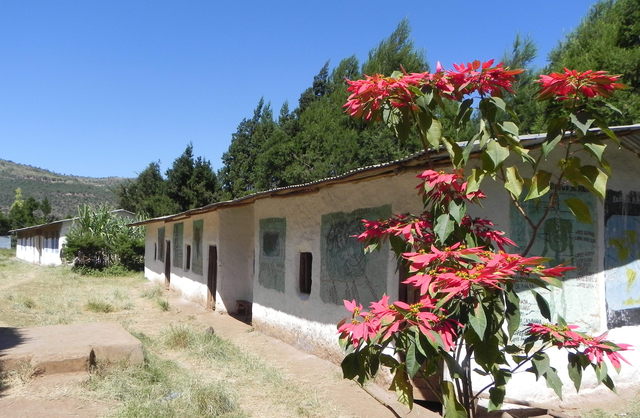 Tadias Magazine
By Tadias Staff
Updated: Saturday, January 21, 2012
New York (TADIAS) – As part of their bicentennial celebration, Harlem-based Abyssinian Baptist Church organized a historic first trip to Ethiopia in 2007 with more than 150 members. Their visit coincided with celebrations for the Ethiopian Millennium. Upon return, the church created a non-profit organization called The Abyssinian Fund (TAF) that is dedicated to sustainable development projects in Africa.
Today TAF is a partner with a co-op of 900 farmers in Ethiopia, assisting them with production of premium coffee for export. "We work with the farmers by helping them grow higher quality coffee beans so they can reinvest in their communities," Reverend Nicholas S. Richards, President of the Abyssinian Fund, said in a recent interview with Tadias Magazine. "The farmers work with our field director Zerihun Tessema Fanta and field coordinator Demeke Hailu, who are based in Chaffee Jenette." He added: "Together, our staff has over 40 years of expert coffee experience and agronomy training. We hire experts who introduce farmers to modern equipment, coffee nurseries and innovative techniques to produce better coffee."
TAF is the only non-governmental organization operating in Ethiopia founded by an African-American church. And according to Rev. Richards, the NGO is making an impact not only in Ethiopia but also here in Harlem. "The Abyssinian Fund was born after a life-changing trip to Africa," he said. "I became convinced that black people in America had to reconnect culturally and economically with Africa."
Rev. Richards has made several trips to Ethiopia in the last couple of years. "Ethiopia means so much to me," he said. "While I love how cosmopolitan and hip Addis has become, I continue to enjoy the rural experience of Harrar. I enjoy driving for long stretches in Harrar, where the scenery is filled with green plains and cattle grazing in small ponds." He added: "It's a great way to clear my head of all the stresses of living in New York."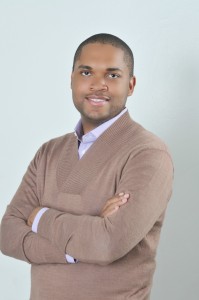 (Rev. Nicholas Stuart Richards – courtesy photo)
Reflecting on memorable moments that he spent in Ethiopia, Rev. Richards said: "On my first trip to a village I camped on the floor of the local school so we could conduct a research study. I'm an adventurous eater but village cooking is something else. I had to purchase two goats and oversee the slaughter for a week's worth of tibs. Good times! Television depicts Africa as a place of poverty with desperate and warring people. This is not true. One visit to Ethiopia proves that."
Rev. Richards pointed out that TAF has rekindled a long but dormant relationship between Ethiopia and the African-American church. "The Church was founded by a group of Ethiopian sea merchants and African Americans more than 200 years ago," he said. "During this time, when church seating was segregated, the group decided to take a stand and start their own church." He added: "The name, Abyssinian, is a sign of respect for those pioneering founders. The members officially organized to become The Abyssinian Baptist Church in the City of New York, the oldest African-American Baptist church in New York State."
How can the Ethiopian-American community get involved with the fund's projects? "The Abyssinian Fund needs your partnership," Rev. Richards said. "Ethiopian culture is so vibrant and there is a huge presence here in America. It would only make sense for all of us to get together and have a discussion about the needs of Ethiopia and how we can address them. Who better to speak on Ethiopia than those who have a personal connection with the country."
As TAF continues to grow and expand it is also paying tribute to the diverse cultures in Harlem and finding ways to give back to a neighborhood that continually supports the church's movement. TAF has created partnerships with approximately 17 local businesses in New York and 10% of every purchase goes to supporting the mission of The Abyssinian Fund.
—
You can learn more about The Abyssinian Fund at www.abyfund.org.
Join the conversation on Twitter and Facebook.