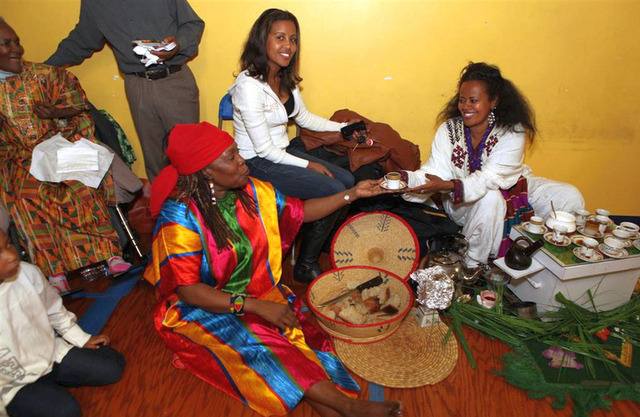 WAMU 88.5 and 88.3 Ocean City – Global Perspective: 9th and U
Washington D.C – For much of the 20th Century, Washington D.C.'s U Street, or "Black Broadway," was a vibrant intellectual, artistic, and commercial hub for African Americans — and one of the few places black people were able to live.
The neighborhood has since seen changes with gentrification and immigration. In recent years, Ethiopian immigrants have been chasing the American dream alongside their African-American neighbors. Washington D.C is home to the biggest Ethiopian community outside Ethiopia. But as the two communities brush up against each other, there have been controversies – such as a thwarted attempt to rename a section of the neighborhood "Little Ethiopia."
But cultural and political connections between these groups stretch back more than a hundred years. Ethiopia's resistance to colonialism was an inspiration to many black American pan-Africanists. African-Americans sent money and fighter pilots to Ethiopia to battle Italian invaders. Later, Ethiopians looked to African-American civil rights leaders and cultural icons as heroes.
Today, some Ethiopians and African-Americans in DC are forging new alliances between their communities – and in doing so, reconciling their own personal histories and identities.
"9th & U" is part of the Global Perspective documentary series. This year, international documentary makers explore the theme "Old School, New School."
"9th & U" was produced and presented by Andrea Wenzel for WAMU 88.5. Dereje Desta contributed to the story. Leda Hartman was the editor. Photos of Genna and Kwanzaa courtesy of Matt Andrea.
Click here to listen to the program and view photos at wamu.org.
—
Join the conversation on Twitter and Facebook.