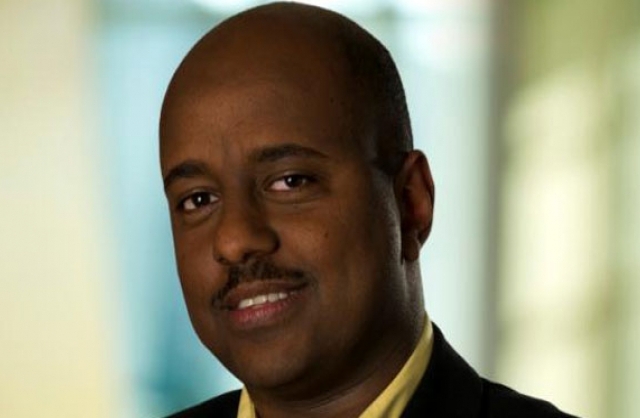 Tadias Magazine
By Tadias Staff
Monday, February 27, 2012
New York (TADIAS) — The Bill & Melinda Gates Foundation has announced the appointment of Haddis Tadesse as the foundation's first official representative in Ethiopia. Ethiopian-born Haddis Tadesse, who has worked as an external relations officer for the foundation since 2007, will assume the new position later this month in Addis Ababa.
"Tadesse, who grew up in Ethiopia and was educated in the United States, will serve as the foundation's liaison to the federal government of Ethiopia and the African Union," the organization said in a press release. "He also will help the foundation strengthen its relationships with health and development partners operating in Ethiopia, including donor agencies, international NGOs and local Ethiopian organizations."
"We invest more than half of our resources in Africa, and we want to build closer and more effective relationships with valued partners on the ground," said foundation co-chair Melinda Gates. "Ethiopia is making great progress in health and economic growth, and we hope to support these efforts by appointing Haddis, who possesses deep knowledge of the country, its challenges, and its huge potential."
Ethiopia is an important focus country for the foundation, which currently provides more than USD $265 million in funding to partner organizations that are operating health and development programs across the nation. This includes funding to help small farmers increase food production, as well as grants to expand access to childhood vaccines, maternal and child health programs, financial services for the poor, safe water and sanitation, and other effective, low-cost innovations.
"I am very excited to be the foundation's first representative in Ethiopia," said Tadesse. "I am especially thrilled to have an opportunity to help expand access to health and development in the land where I was raised."
Tadesse earned a bachelor's degree in business management and a master's in public administration from the University of Washington in Seattle. He began working at the foundation as an advisor to the agricultural development program and has recently served as an external relations officer, managing the foundation's engagement with key stakeholders in Africa.
—
Source: Bill & Melinda Gates Foundation.