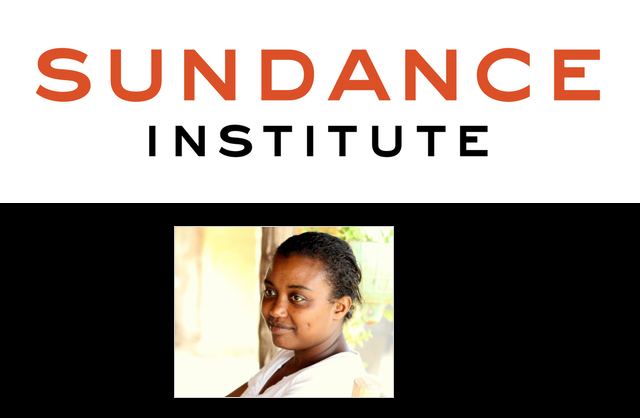 Tadias Magazine
Art Talk | Events News
Updated: Saturday, March 10, 2012
New York (TADIAS) – A new comedy-drama by Meaza Worku Berehanu, an emerging Ethiopian playwright from Addis Ababa, offers a witty, sophisticated, and paradoxical story about relationships, love, and marriage, from the heart of the gender struggles in contemporary Addis Ababa. In Meaza's play entitled Desperate to Fight the main character is a single woman named Martha who has been divorced three times, and now she contemplates if she should tie the knot for the fourth time. Tormented by the sounds of a newly and seemingly happily-wedded couple living next door, Martha wrestles with her past and the memories of her former husbands.
"She is a woman of principle who believes a life in black and white," Meaza told Tadias Magazine in a recent interview. "In the story we see her mother try to fix her up with a widower who is intending to be a fourth husband."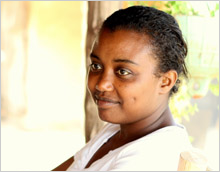 She added: "The mother also tries to caution her about the biological clock so that she gives it a try for a child. The character is challenged by the expectation of family and individual belief. It is a play about perusing love and happiness in life."
Sundance Institute East Africa is hosting a reading of Desperate to Fight on Wednesday, March 14 at Baryshnikov Art Center in Manhattan. The program supports the work of stage-artists in East Africa by creating exchange and exposure opportunities between U.S. and East African writers, directors, and performers. Meaza 's invitation to NYC is a continuation of the Institute's Eastern Africa region Theatre lab. Her play was among four that were selected after a competition for playwrights in six East African countries, including Ethiopia, Kenya, Tanzania, Uganda, and Rwanda .
"Since I was a child I have had a very encouraging environment to express myself and dramatize them," Meaza said. "I love reading, listening to people, and radio and watching movies and all these were inspirations to me to love and work on plays and drama." She shared: "After college I started to write short stories for radio, and then I discovered I have a big inclination for writing."
The mother of two was born in Asmara in 1978. "When I was a one month baby my family moved to Addis Ababa," she told us. "I grew up in Addis and I still live in Addis." She said: "I went to a public school for primary and secondary education. Then I joined Addis Ababa University and got my Bachelors degree in Theatre Arts in the year 2000. For the past ten years I have been involved in theatre, television and radio drama production as a writer and director. I am married and have two children."
Desperate to Fight has also been selected for the International Women Play-writers Conference that will be held in Stockholm, Sweden this coming August .
"I am very honored and pleased to have all these opportunities, to meet people like you and share," Meaza said.
—
If You Go:
Wednesday, March 14 at 7:00pm
Baryshnikov Art Center
450 West 37th St (btw 9th/10th Ave), Studio 4A
RSVP at theatre@sundance.org with your full name by Monday, March 12. For more information about Sundance Institute East Africa, visit www.sundance.org.