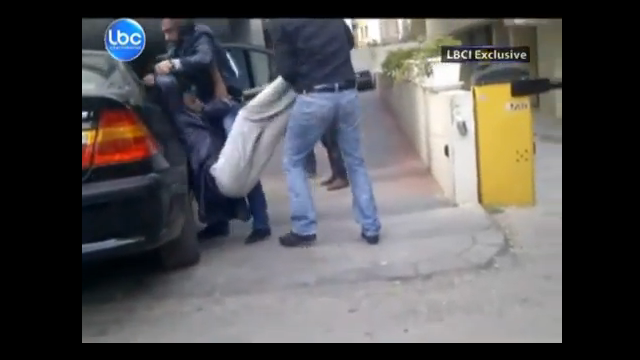 UPDATE: Ethiopian Woman Beaten on Camera Kills Herself: Vigil for Alem Dechassa
Tadias Magazine
By Tadias Staff
Published: Sunday, March 11, 2012
New York (TADIAS) – The recent, disturbing video of an Ethiopian woman who was violently mistreated outside the Ethiopian embassy in Lebanon, appears to have caught the Lebanese media and authorities by surprise. For many Ethiopians, however, the incident is the latest example of the prevalent culture of violence against female Ethiopian migrant employees in many Middle Eastern countries.
"It is time to end the unchecked exploitation of migrant women in the Middle East," said Ms. Zewditu Fessehaa," Chairwoman of the Ethiopian Social Assistance Committee in New York City. ESAC recently hosted a public forum to highlight the plight of Ethiopian female domestic workers in the Middle East. "As the world can see from this video the treatment of domestic workers in that part of the world is inhumane, barbaric, unjust and must be stopped," Ms. Fessehaa said.
Meanwhile, local media in Lebanon say that the government is calling for an investigation. "The scenes of the Ethiopian domestic worker being beaten outside the Ethiopian consulate were considered as a crime by all those who saw them," reported the Beirut based Lebanese Broadcasting Corporation International. "The Lebanese state mobilized its efforts, especially the cabinet and the Lebanese public opinion that strongly denounced what happened, calling for harsh sanctions against the perpetrator of such acts in the future."
LBCI reporters identified the abuser seen in the video footage, via his license plate number, as Ali Mahfouz. "Ali tried to justify his act by denying that he beat her; he stressed that the worker tried to commit suicide more than once and that he tried dealing with her humanely, but she refused to go to the airport for deportation," he told the TV station. Labor Minister Salim Jreissati told LBC that the Ministry of Labor "decided to take the necessary measures to punish the perpetrator who turned out to be an employee in the domestic workers' office. Jreissati said that the ministry summoned the domestic workers' office for an urgent meeting on Monday, adding that a formal complaint will be registered."
In New York, Ms. Fessehaa said she is urging everyone to speak out on behalf of the workers. "Men or women, it is time to break the silence on this urgent crisis," she said. "We need to demand that our women are treated with dignity and humanity." She added: "We need to start thinking about alternative solutions to the larger problem that continues to lure them to unsafe work conditions in foreign lands. This issue must be permanently solved."
Tadias Magazine has contacted the Ethiopian consulate in Lebanon to shed light on the actual circumstances of the woman, her whereabouts, and whether or not she has received assistance. We will update the story if we receive a response.
Watch: Ethiopian Domestic Worker Beaten Outside the Ethiopian Consulate in Lebanon (LBCI)

—
Related:
Related:
Photos: Vigil for Alem Dechassa Outside Lebanon Embassy in D.C. (TADIAS)
Maltreated maid in video aired on Lebanon TV kills herself (MSNBC)
Maid Commits Suicide After Attack Video (Reuters via The Root)
Maid hangs herself after scandal (Independent Online)
Lebanon: Abused Ethiopian maid kills herself – VIDEO (Global Post)
In Lebanon Abuse Video of Ethiopian Domestic Worker Surfaces (TADIAS)
Video: Woman seen in Lebanon abuse video kills herself days after this footage emerged