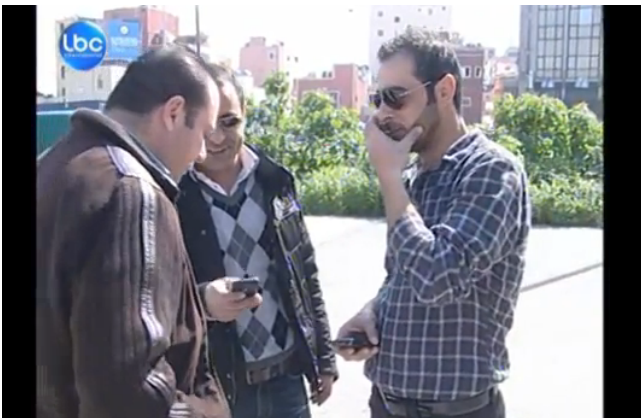 UPDATE: Ali Mahfouz Charged in Contributing to Death of Alem Dechassa
The Daily Star
By Annie Slemrod
Updated: March 15, 2012
BEIRUT: The Ethiopian consulate in Lebanon has filed suit against Ali Mahfouz, the man who was caught on tape beating domestic worker Alem Dechasa outside her consulate. Dechasa, 33, committed suicide Wednesday.
Asaminew Debelie Bonssa, Ethiopia's consul general in Lebanon, told The Daily Star Thursday that "we have already sued him [Ali Mahfouz]." He declined to give the details of the lawsuit, saying it was "a legal issue that cannot be made public," adding that the suit was in process before the consulate was aware of Dechasa's death but that with this development "everyone is expecting something out of this."
In a video released by LBCI last week, Dechasa was seen moaning as a man, later identified as Mahfouz, beat and tried to force her into a car outside the Ethiopian consulate, aided by another man.
Ethiopian Woman Beaten on Camera Kills Herself: Vigil for Alem Dechassa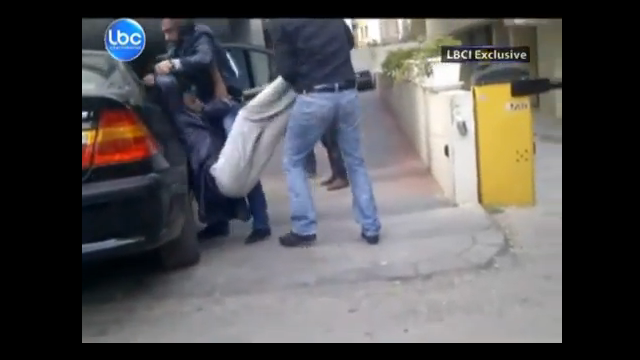 TV broadcast shows 33-year-old Alem Dechassa being forced into a car outside the Ethiopian consulate in Lebanon. (LBCI)
Tadias Magazine
By Tadias Staff
Updated: Thursday, March 15, 2012
New York (TADIAS) – The Ethiopian domestic worker that was violently mistreated outside the Ethiopian embassy in Beirut, as shown in a viral video last weekend, has committed suicide, Ethiopia's Consul General confirmed to local media in Lebanon.
Alem Dechasa, 33, hanged herself using her bed sheets Wednesday morning, the Daily Star newspaper reported.
"My body is shaking and my heart is broken" said Ms. Zewditu Fessehaa, Chairwoman of the Ethiopian Social Assistance Committee in New York City, whose organization has been mobilizing efforts to assist the victim. "It's depressing, it's very sad and it's unfair. She added: "As a mother I want to appeal to the Prime Minister of Ethiopia to do something. Our daughters are being treated like dogs and there is nothing we can do about it."
Ethiopian General Consul Asaminew Debelie Bonssa spoke to the Daily Star following a visit to the hospital where she was found dead. According to the newspaper, the Ethiopian consulate official said he saw Alem Dechasa Saturday and she appeared fine. The diplomat also said doctors told him they checked on her at 5 a.m. this morning and when they returned at 6 a.m. she was dead. Bonssa said he was "deeply shocked by the news."
In New York, the ESAC chairwoman called for a collective response. "I want to appeal to everyone. We need to pull together to stop this madness," Ms. Fessehaa said. "The cruelty directed against domestic workers is a human rights issue." She added: "It needs an in-depth understanding, and an innovative solution within and beyond the Ethiopian community. We need people from every profession to assist us to make sure that our sister did not die in vain."
Meanwhile, a vigil to mourn Alem Dechasa's death is scheduled in front of the Lebanon embassy on Thursday, at 11 AM in Washington D.C.
–
Related:
Photos: Vigil for Alem Dechassa Outside Lebanon Embassy in D.C. (TADIAS)
Maltreated maid in video aired on Lebanon TV kills herself (MSNBC)
Maid Commits Suicide After Attack Video (Reuters via The Root)
Maid hangs herself after scandal (Independent Online)
Lebanon: Abused Ethiopian maid kills herself – VIDEO (Global Post)
In Lebanon Abuse Video of Ethiopian Domestic Worker Surfaces (TADIAS)
Video: Woman seen in Lebanon abuse video kills herself days after this footage emerged

Video: Ethiopian Domestic Worker Beaten Outside the Ethiopian Consulate in Lebanon (LBC)