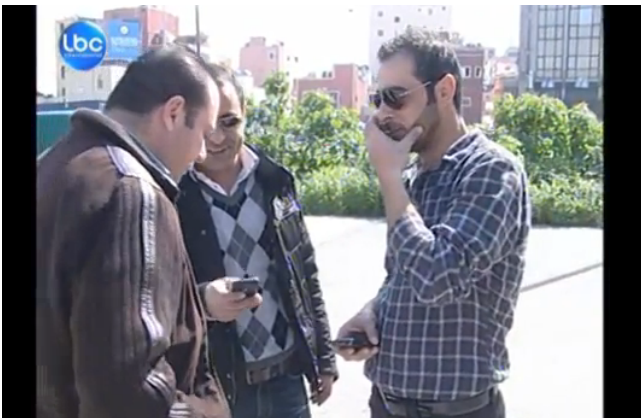 March 23, 2012
BEIRUT: Beirut's general prosecutor has charged Ali Mahfouz with contributing to and causing the suicide of Alem Dechasa-Desisa, the Ethiopian domestic worker who committed suicide after a widely publicized beating outsider her consulate.
A judicial source told The Daily Star that Mahfouz was charged Thursday, adding that he is not currently in custody.
Read more at the The Daily Star.
—
Ethiopia's consul general in Lebanon says I have learned a 'big lesson' (The Daily Star)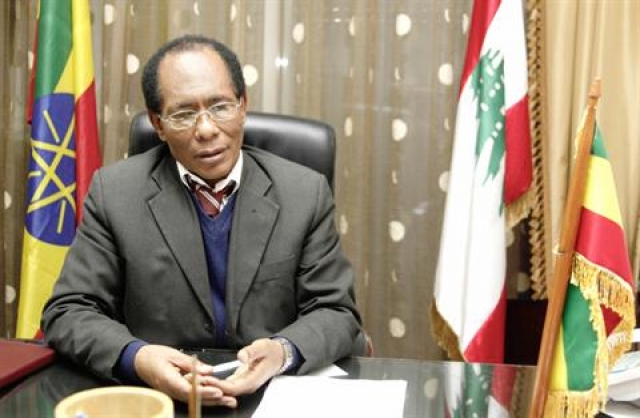 Ethiopia's consul general in Lebanon, Asaminew Debelie Bonssa, said he has learned from the abuse and death of Alem Dechasa-Desisa, but he believes the problems of Ethiopian domestic workers in the country would best be solved by legalizing their labor. (Read more at The Daily Star)
By Annie Slemrod
March 24, 2012 01:51 AM
Speaking to The Daily Star from the office from where he heard Dechasa-Desisa's screams over a month ago, Bonssa maintained Friday that the type of violence she was subjected to is uncommon at the consulate.
In an incident outside the consulate that was caught on film and publicized by a local television station two weeks later, Dechasa-Desisa was dragged and forced into a car by a man, later identified as Ali Mahfouz. Bonssa said an intervention by consular officials was not included in the clip, and that she was immediately taken by police to Pyschiatrique de la Croix Hospital, known as Deir al-Salib. Doctors told him she hanged herself there on March 14, using strips of her bed sheets. Read more.
–
Related:
Ethiopia Seeks Full Investigation Into Alem Dechassa's Death (The Guardian)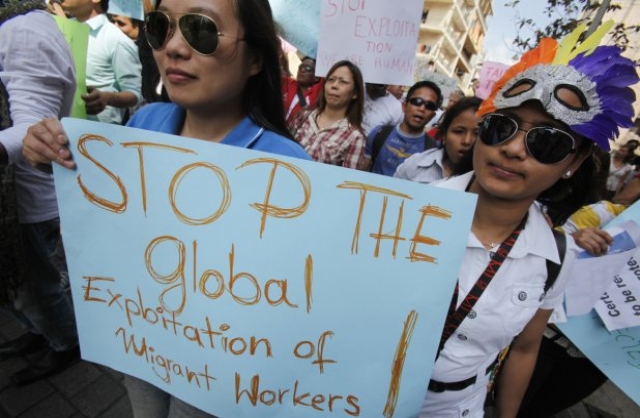 Lebanon is the most popular destination for Ethiopian domestic workers in the Middle East but reports of abuse against Ethiopian domestic workers have grown worse as it grows in frequency. (Read more at the The Daily Maverick, South Africa)
By Rachel Stevenson
Beirut – Ethiopia is lobbying Lebanon to investigate fully the death of an Ethiopian housemaid who killed herself after being beaten on the street in Beirut.
Video footage of Alem Dechasa being attacked outside the Ethiopian consulate in Beirut was broadcast on Lebanese television two weeks ago, causing outrage in the country about the mistreatment of the thousands of migrant workers in the country.
Read more at the Guardian.
—
Related:
Ethiopians in Toronto Hold Vigil for Alem Dechassa (Sway Magazine)
In Memory of Alem Dechassa: Reporting & Mapping Domestic Migrant Worker Abuse (TADIAS)
Lebanon cannot be 'civilised' while domestic workers are abused (The Guardian)
Petition to Stop the Abuse of Migrant Domestic Workers in Lebanon (Change.org)
Photos: Vigil for Alem Dechassa Outside Lebanon Embassy in D.C. (TADIAS)
Ethiopia Sues Lebanese Man Over Beating of Domestic Worker (The Daily Star)
Ethiopian Abused in Lebanon Said to Have Committed Suicide (The New York Times)
In Lebanon Abuse Video of Ethiopian Domestic Worker Surfaces (TADIAS)
Below is a slideshow from the vigil for Alem Dechassa in Washington D.C. on March 15, 2012.