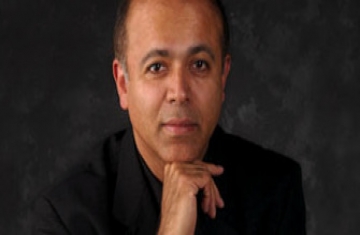 NPR Book Tour
March 10, 2009
Book Tour is a Web feature and podcast hosted by NPR's Lynn Neary. Each week, we present leading authors of fiction and nonfiction as they read from and discuss their work.

A nun gives birth to conjoined twins in a mission hospital in Addis Ababa, Ethiopia. The mother dies in childbirth and the father, a British surgeon named Thomas Stone, disappears. It is this birth that sets in motion the action of Cutting for Stone, Abraham Verghese's first novel. Listen: Abraham Verghese Reads From 'Cutting For Stone'.
Related: Ethiopian-born doctor's epic debut novel about his native country
NJ.COM
By Star-Ledger Book Contributors
Friday February 06, 2009
In 1994, an Ethiopian-born doctor named Abraham Verghese published a breathtakingly beautiful memoir called "In My Country," about dealing with the AIDS epidemic in a small Tennessee town. A second memoir titled "The Tennis Partner" followed, establishing Verghese's impressive literary reputation. Read more.